The Beauty Of Lancaster County, Pennsylvania Is Unmatched Through All Four Seasons
Lancaster County is home to many Plain Folk residents who have farmed the fertile grounds of this Pennsylvania countryside for hundreds of years. In 1984, the Amish community came into in full view of the nation when Harrison Ford starred in "Witness," a film which many believe was one of the most well-made films of the decade; Ford was even nominated for an Academy Award for Best Actor. While filming, he reportedly was overwhelmed by the lives of the people the area and became a spokesman for the Lancaster Farmland Trust in 1988.
Inspired by the local community in Churchtown, I began to collect stories of my Amish neighbors and capture the spirit of God's Country – the people, the animals, and daily life – through photography. There were so many vibrant photos from my countless opportunities to interact with the Plain Folk in the area that I gathered them together to publish a book, The Four Seasons of Lancaster County, to show the rest of the world the beauty and tranquility here. These photos are only a small slice of those included in the book, but they give an inside peek at the unmatched beauty found in all four seasons here in Lancaster County.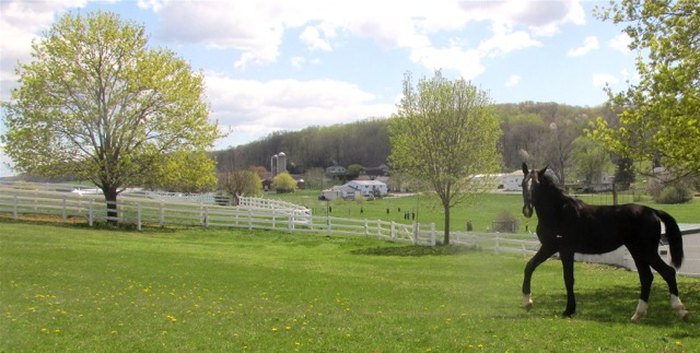 I encourage everyone to come visit Lancaster County, Pennsylvania; tourism helps support the Cottage Industries of the Lancaster farmers who also need financial help to supplement their lifestyle. All of the proceeds of my book, which can purchased online through Amazon or from the publisher, go directly to a local Autism awareness charity.
In sum, I close with a reviewer's brief comment: "This feature high book is a visual delight of the author's wonderful photographs and personal stories that give the reader a privileged peek into the world of the Amish in Lancaster Co., Pa."
For more information about author and photographer Ray Smecker, check out his website.
OnlyInYourState may earn compensation through affiliate links in this article. As an Amazon Associate, we earn from qualifying purchases.
Related Articles