10 Things You Must Do Underneath The Summer Sun In Pennsylvania
Pennsylvania promises plenty to do, especially outdoors, all year around. But, there's just something special about summer in Pennsylvania. Endless days filled with golden sunshine, bare feet, and the chimes of the ice cream truck making its away around the neighborhood… it's pure magic! Make the season truly unforgettable by embarking on these 10 summer day trips in Pennsylvania.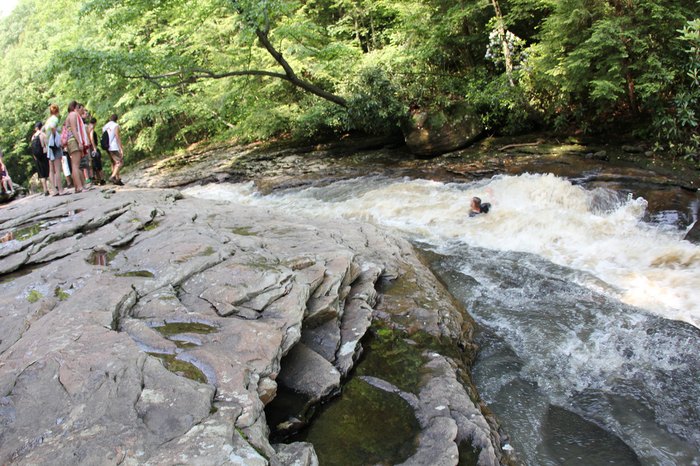 Nothing quite beats the summer in Pennsylvania. Make the most of every moment by checking out these 10 summer day trips in Pennsylvania. And if you're looking for more action-packed adventures in The Keystone State, definitely check out these epic waterparks in Pennsylvania.
Address: 695 State Route 487, Benton, PA 17814
Address: 124 Main Street, Ohiopyle, PA 15470
Address: 3101 Chipmunk Crossing, Entriken, PA 16638
Address: 3830 Dorney Park Road, Allentown, PA 18104
Address: 4540 Shankweiler Road, Orefield, PA 18069
Address: 301 Resort Drive, Tannersville, PA 18372
Address: 250 Kalahari Boulevard, Pocono Manor, PA 18349
Address: 576 Yellow Hill Road, Narvon, PA 17555
Address: Natural Water Slides, PA-381, Ohiopyle, PA 15470, USA
Address: Jim Thorpe, PA, USA
Summer Day Trips in Pennsylvania
April 22, 2021
What are the best things to do during the summer in Pennsylvania?
There are so many must-visit places to go once the weather warms up here in The Keystone State. Some of our favorite summer destinations in Pennsylvania include Dorney Park and Wildwater Kingdom, two separate amusement parks located adjacent to one another in Allentown. You can buy joint passes to get into both parks and enjoy the endless water rides they have to offer! Dutch Springs is an epic outdoor aqua park, with giant inflatable structures that you can climb, jump off of, and slide down. Camping in Pennsylvania is another summer must; Cherry Springs has some of the darkest skies on the Eastern Seaboard, and is perfect for stargazing. When the conditions are right, you can see the Northern Lights from this Pennsylvania gem! If you love to camp, this breathtaking state park is well worth the trip!
Does Pennsylvania have any beaches?
Yes — Pennsylvania does have beaches, and they're absolutely spectacular! Our many lakes and reservoirs grant us access to the water in a special way, especially the 11 (yes, 11!) beaches along Lake Erie in Presque Isle State Park. Another favorite is the beach at Black Moshannon State Park, which is unique in that it's located within proximity of the largest bog in Pennsylvania! At Bald Eagle State Park, the Joseph Foster Sayers Reservoir is a man-made lake spanning 1,730 acres with a beautiful sand beach, perfect for kicking back and enjoying the summer sun. Mt. Gretna is another perennial favorite; in addition to swimming the beach's resplendent waters, you can meander on the water on an inner tube, dive into the lake from several diving boards, and have a picnic under shady trees. There is an admission fee, but it's well worth it!
What are some fun day trips in Pennsylvania?
Oh boy, where to begin? The Keystone State has loads of opportunities for epic road trip adventures! If you're looking for an off-the-beaten-path kind of adventure, these 10 unique day trips are for you! For a year's worth of memorable adventures, these 12 day trips have you covered. And if you're into ghost hunting, this creepy road trip in Pennsylvania is sure to delight!
Address: 695 State Route 487, Benton, PA 17814
Address: 124 Main Street, Ohiopyle, PA 15470
Address: 3101 Chipmunk Crossing, Entriken, PA 16638
Address: 3830 Dorney Park Road, Allentown, PA 18104
Address: 4540 Shankweiler Road, Orefield, PA 18069
Address: 301 Resort Drive, Tannersville, PA 18372
Address: 250 Kalahari Boulevard, Pocono Manor, PA 18349
Address: 576 Yellow Hill Road, Narvon, PA 17555
Address: Natural Water Slides, PA-381, Ohiopyle, PA 15470, USA
Address: Jim Thorpe, PA, USA