Take A Look At Life Inside Erie, The Snowiest Town In Pennsylvania
A Pennsylvania winter inevitably brings snow with it. Some parts get more than others, but we all see it from time to time. If you love snow, you likely soak up every snow-covered moment, spending time outdoors sledding, building snowmen, and making snow angels. If you don't, well, it's never too early to start the countdown to spring. Pennsylvania generally experiences significant snowfall each year. But the average snowfall in Erie, Pennsylvania has earned distinction as the town that gets the most snow in the Keystone State.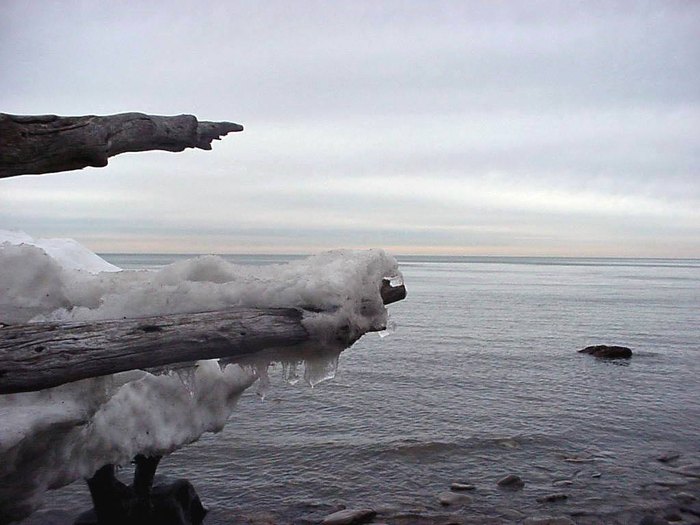 Did you already know that the average snowfall in Erie, Pennsylvania makes it the snowiest town in Pennsylvania? Or were you surprised it earned that title? Join the conversation in the comments! Read all about some of the worst snowfalls in Pennsylvania, and either get out your sled or book that trip to a warm sunny beach asap! Winter in Pennsylvania – no matter where you live – can get downright brutal at times. Are you ready? Here are some helpful tips to help you get ready.
OnlyInYourState may earn compensation through affiliate links in this article. As an Amazon Associate, we earn from qualifying purchases.
More to Explore
the town that gets the most snow In Pennsylvania
What is there to do in the snow in Pennsylvania?
What's your favorite way to spend those snowy days in Pennsylvania? Curled up with a cup of hot chocolate, watching the snow fall from your couch? Or do you prefer to get outdoors and enjoy every moment? If you like spending time outside in the snow, you'll find an abundance of things to do, especially after a fresh snowfall.
View the snowy winter landscape on a horseback riding tour with Mountain Creek Riding Stables, for example, in the Pocono Mountains. Private and group tours are available. The guided horseback tours typically last between 45 and 50 minutes, although you'll want to allot more than an hour for your visit.
How much snow does Pennsylvania get each winter?
How much snow does your corner of Pennsylvania get each winter? On average, Pennsylvanians see approximately 23 inches of snowfall each winter. How much snow you get during the winter, however, really depends on where you live. Erie, for example, averages 100 inches of snow.
Are you ready for the winter weather ahead? If not, you'll definitely want to start preparing before the first big snowfall of the winter arrives. Don't wait until the last minute, when stores will be wall-to-wall with frenzied shoppers, to stock up on toilet paper and the mandatory bread and milk. Here some's relevant, though a bit tongue-in-cheek, advice for preparing for winter in PA.
What is the most snow ever recorded in Pennsylvania?
Pennsylvania certainly has seen its fair share of epic snowstorms. Just a few years ago, in fact, Erie, rightfully known as the snowiest place in Pennsylvania, had a record-breaking storm. It tallied five feet of snow from Christmas Eve to December 27, 2017.  There's more. On December 30, more snow – to the tune of 17.7 inches – fell on an Erie still digging out from its previous snowstorm just three days earlier. Read more about that epic snowstorm in our feature article.
Related Articles
Featured Addresses