These Charming Pumpkin Patches In Pennsylvania Are Picture Perfect For A Fall Day
Feel the crispy leaves crunch beneath your shoes as you stroll through the pumpkin patch, looking for the perfect pumpkin for your famous pie or for your stoop on Halloween night. Nothing quite signifies the beginning of autumn like a trip to the pumpkin patch. These totally charming Pennsylvania pumpkin patches will get you in the mood for fall.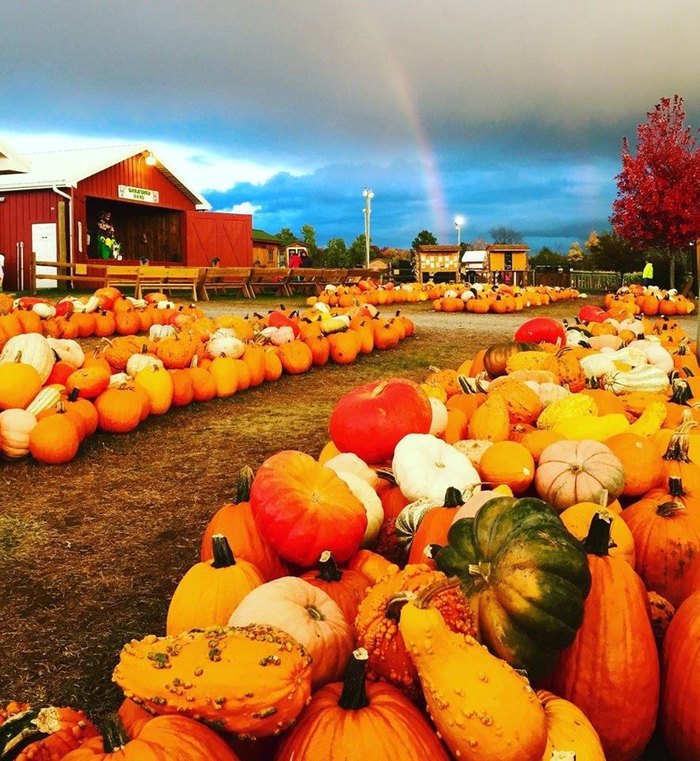 The Keystone State is certainly the place to be during the autumn from charming pumpkin patches in Pennsylvania to challenging corn mazes — on farms that often also have pumpkin patches, too!
Address: Roba Family Farms, 200 Cranston Ave, North Abington Township, PA 18414, USA
Address: Frecon Road, Frecon Rd, Greene Township, PA 17202, USA
Address: 608 Rock Glen Rd, Sugarloaf, PA 18249, USA
Address: Seiple Road, Seiple Rd, Pennsylvania 17842, USA
Address: Country Barn Market, 211 S Donerville Rd, Lancaster, PA 17603, USA
Address: Sissons' Pumpkin Patch, LLC, 11244 Springfield Rd, Girard, PA 16417, USA
Address: Whistle Pig Pumpkin Patch, 3369 SR29 S, Noxen, PA 18636, USA
Address: Merrymead Farm, 2222 S Valley Forge Rd, Lansdale, PA 19446, USA
Address: Janoski's Farm and Greenhouse, 1714 State Route 30, Clinton, PA 15026, USA
Pennsylvania pumpkin patches
September 01, 2022
What are some other great fall day trip destinations in Pennsylvania?
Call us biased, but there's really nowhere more beautiful in the country during the fall than Pennsylvania. As such, we like to get out and take as many fall day trips as possible before the cold weather settles into the Keystone State! In addition to the above Pennsylvania pumpkin patches, some of our other favorite autumn day trip destinations include Grim's Orchard & Family Farms, Pine Creek Gorge (the Grand Canyon of Pennsylvania is STUNNING in the height of fall foliage!), the fall foliage rides aboard the Oil Creek and Titusville Railroad, Rickard's Cider Mill, Ohiopyle State Park, Promised Land State Park, French Creek State Park, Ricketts Glen State Park, and Ohiopyle State Park (though pretty much EVERY Pennsylvania State Park is stunning in the autumn!).
Address: Roba Family Farms, 200 Cranston Ave, North Abington Township, PA 18414, USA
Address: Frecon Road, Frecon Rd, Greene Township, PA 17202, USA
Address: 608 Rock Glen Rd, Sugarloaf, PA 18249, USA
Address: Seiple Road, Seiple Rd, Pennsylvania 17842, USA
Address: Country Barn Market, 211 S Donerville Rd, Lancaster, PA 17603, USA
Address: Sissons' Pumpkin Patch, LLC, 11244 Springfield Rd, Girard, PA 16417, USA
Address: Whistle Pig Pumpkin Patch, 3369 SR29 S, Noxen, PA 18636, USA
Address: Merrymead Farm, 2222 S Valley Forge Rd, Lansdale, PA 19446, USA
Address: Janoski's Farm and Greenhouse, 1714 State Route 30, Clinton, PA 15026, USA