Most People Have No Idea This Unique Tunnel In Pittsburgh Exists
Nothing, in particular, really stands out when you first look at the abandoned tunnel in South Park Township. It looks like a fairly normal tunnel, neglected by time and people. Graffiti – some rather lewd – sprawls across the inner walls of the tunnel as greenery grows around the outer walls of one entrance and a thin chain link fence protects the entrance of the other side of this unique tunnel in Pittsburgh.
This tunnel doesn't cause people to mysteriously slam on their breaks like the Squirrel Hill Tunnel. And, it doesn't feature a 45 degree curve like the Armstrong Tunnel. What makes it so unique is the story behind what happened near – and now happens in, if you ask some people – that tunnel: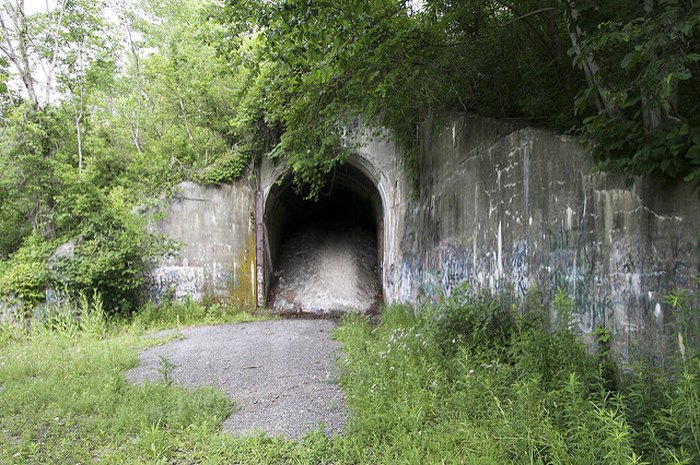 So goes the tale (or at least one of them) of the Green Man Tunnel, a spooky destination many youngsters visited for generations and – at least for those who know about it – still do. That's what makes this unique tunnel in Pittsburgh so, well, unique.
OnlyInYourState may earn compensation through affiliate links in this article.