A Terrifying, Deadly Storm Struck Pittsburgh In 1950… And No One Saw It Coming
Pittsburghers don't usually get too perturbed by snow. Sure, the calling for a few inches might mean rushing to the store to stock up on the essentials, but we usually take it in stride. Now, blizzards are a whole different story. One blizzard – the Thanksgiving storm of 1950 – still holds the record for the most snowfall in Pittsburgh.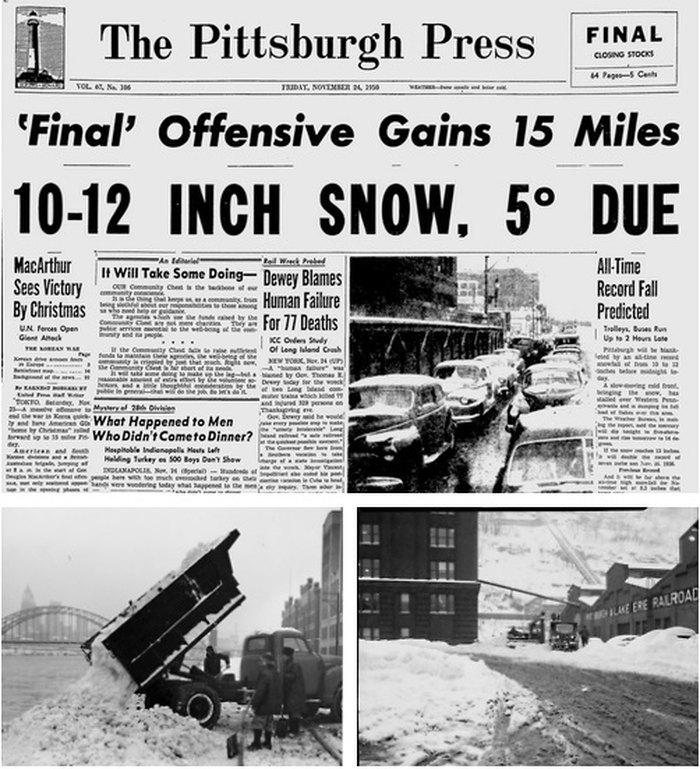 Click play below to view footage of the Big Snow of Thanksgiving 1950 from nearby New Castle. The video was published on YouTube by the Lawrence County Historical Society.
Pittsburgh boasts a fascinating history – from the Thanksgiving storm of 1950 to the Donora Smog Tragedy – that Pittsburghers certainly will never forget.
OnlyInYourState may earn compensation through affiliate links in this article.