There's A Glowing Pumpkin Trail Coming To Pittsburgh And It'll Make Your Fall Magical
(Editor's Note: The Glow: A Jack O'Lantern Experience is not scheduled for Pittsburgh in 2021.)
Embrace that cozy fall feeling. You know, the one that comes from pulling on a sweater on a chilly autumn evening. Listening to the leaves crunch beneath sneakered-feet and tires. Curling up in front of a cozy fire with anything pumpkin or cinnamon flavored. And, admiring carved pumpkins on front doorsteps. Add a bit of magic to that fall feeling this year with a stroll along the best pumpkin glow in Pittsburgh.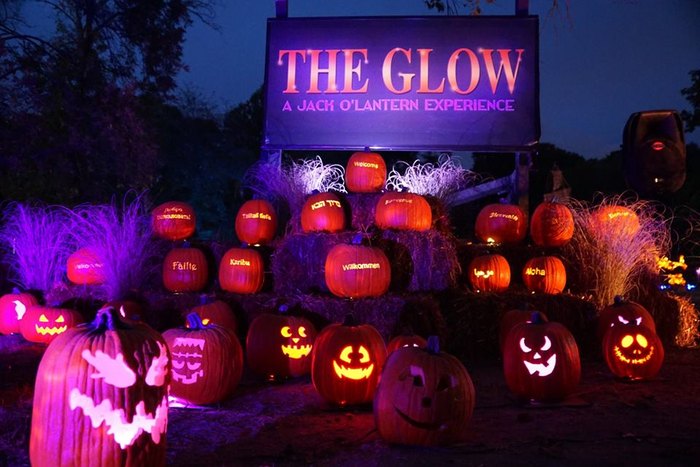 Address: 200 Hartwood Acres, Pittsburgh, PA 15238
Last year The Glow took place at Hartwood Acres, but make sure to visit the website to see where it's popping up next in Pennsylvania!
Do you plan on embarking on this glowing pumpkin trail? Why or why not? Let us know in the comments! And, now's a pretty good time to start planning your fall fun. Click here to read about an idyllic autumn destination.
OnlyInYourState may earn compensation through affiliate links in this article.
Address: 200 Hartwood Acres, Pittsburgh, PA 15238
Best Pumpkin Glow In Pittsburgh
August 06, 2019
What are the best Halloween events in Pittsburgh?
There are plenty of Halloween events in Pittsburgh outside of The Glow that are worth adding to your autumn calendar. While The Glow - A Jack O'Lantern Experience in Pittsburgh was all the rage last year, there are still a variety of spooky and scary events to participate in, too, for this upcoming season. Halloween events in Pennsylvania are some of the best, especially because of the small towns and cities that like to make the season special. A few of the coolest things to do in Pittsburgh in the fall include ZooBoo Halloween at Pittsburgh Zoo, Haunted Acres Manor, Scarehouse, ghost tours of Pittsburgh, a visit to Harvest Valley Farms, and the Boo 'n Brew Dance Cruise.
What are the best Halloween towns in Pennsylvania?
The small towns and cities within Pennsylvania sure know how to do Halloween right. In fact, Halloween ranks high among the city of Pittsburgh as one of the most popular holidays throughout the year. Yet, outside of the Halloween events in Pittsburgh like the jack-o-lantern glow and pumpkin hike, there are other small towns that get into the festivities, too. New Hope, Pennsylvania transforms into a Halloween wonderland every year, meanwhile Philadelphia also ranks high in terms of celebration. A few other towns with unique Halloween adventures and events include Gettysburg, Bethlehem, and Bedford.
What are the best pumpkin patches in Pittsburgh? 
Visiting a pumpkin patch during the fall is practically a given for most Pennsylvania residents. The good news is, there are tons of pumpkin patches in Pittsburgh and the surrounding area that are worth adding to your autumn bucket list. A few of the top rated pumpkin patches in Pittsburgh and the nearby areas include Trax Farms Market, Simmon's Farm, Soergel's Orchards, Harvest Valley Farms, and Cheeseman's Farms.