8 Picturesque Trails Around Pittsburgh That Are Perfect For Winter Hiking
Pittsburgh transforms into a snow-covered wonderland each winter, making it the perfect time to get outside and enjoy the tranquility of the season. Bundle up. Zip up your boots. Drop your camera in your pocket. And, experience the pristine beauty of Pittsburgh in the winter when you embark on one of these eight best winter hikes in Pittsburgh.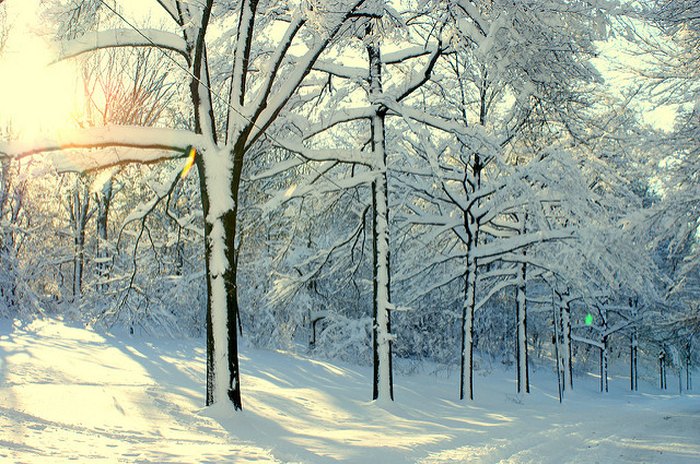 Of all the beautiful places near Pittsburgh, how do you choose which one to visit first? If you are spending some time this winter in Pittsburgh bundle up and hit the snow-covered trails to enjoy one of these eight best winter hikes near Pittsburgh. Which one will you start with first? Share your top pick with a comment.
While you are out exploring this winter you might also want to visit these frozen waterfalls around Pittsburgh for even more stunning views and unique photo opportunities.
OnlyInYourState may earn compensation through affiliate links in this article.
More to Explore
Explore Winter in Pittsburgh
What are some hiking trails near Pittsburgh that have great views?
There are numerous hiking trails near Pittsburgh that have amazing views. Whether you love a rushing waterfall or a rich forest trail these hiking trails near Pittsburgh will get your heart racing:
1. Braille Trail: Allison Park, PA. Who says amazing views can only be enjoyed by those of us gifted with sight? The Braille Trail was designed for those who can't see to enjoy a woodsy hike. With guiding wires throughout the entire trail visually impaired hikers can enjoy the sounds, and "sights" of the wilderness too.
2. Settlers Cabin Green Loop Trail: Pittsburgh, PA. We all love huge crashing waterfalls but even small waterfalls have their place in our hearts. The Green Loop Trail at Settlers Cabin Park is a wonderful, nearly 2-mile trail that leads past streams and tiny waterfalls just as inspiring as their big powerful cousins.
3. Twin Hills Park Loop Trail: Pittsburgh, PA. A leisurely walk in the woods can be just the thing we need to find peace. And there is something magical about crossing a wooden footbridge and climbing wooden steps buried into the trail that allows us to connect with nature. That's what we love about the Twin Hills Loop Trail.
4. Cucumber Falls Trail: Ohiopyle, PA. Another short walk in the woods that you'll love is the jaunt to Cucumber Falls in Ohiopyle State Park. There are numerous hikes in the park with amazing views and Cucumber Falls is one of the best.
5. Frick Park Loop Trail: Pittsburgh, PA. For a longer, 4.9-mile trail through calming forests and leaf-strewn paths look for the Frick Loop Trail in Pittsburgh. This is a popular trail for jogging, walking, and leisurely strolling any time of year.
What are some beautiful places near Pittsburgh?
With state parks, National Forests, and scenic overlooks there are so many beautiful places in Pittsburgh to choose from. Here are a few ideas to inspire you to explore this wonderful area:
Appalachian National Scenic Trail
The Delaware Water Gap
The Laurel Highlands
Pine Creek Gorge
Pittsburgh Botanic Garden
Todd Nature Reserve
Allegheny National Forest
Phipps Conservatory & Botanical Gardens
Read more about some of these beautiful destinations near Pittsburgh. Then jump in your car and get some sightseeing done.
Related Articles