The Ultimate Bucket List For Anyone In Pittsburgh Who Loves Waterfall Hikes
Dust off the old bucket list! Got it? Good. Now get ready to add some amazing adventures to its pages. These six waterfall hikes, some of the best hikes in Pittsburgh, offer a little bit of everything. Stunning natural beauty. Opportunities to interact with wildlife up close. Plenty of picture-perfect moments for selfies and photos at some of the area's most beautiful waterfalls. What are you waiting for? Start adding to your bucket list.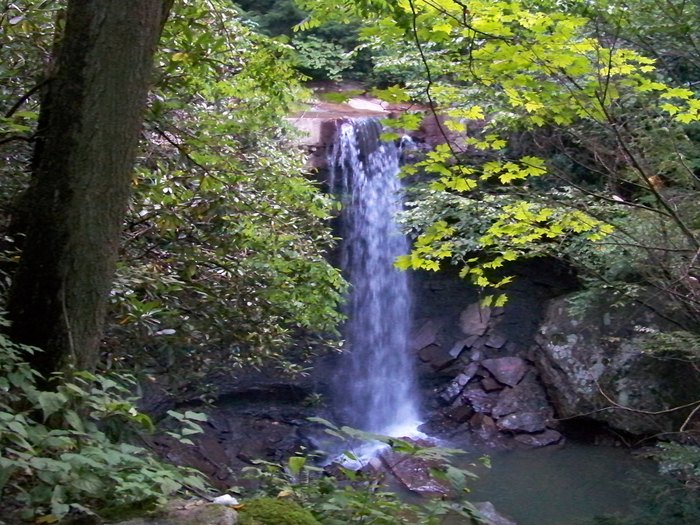 How many of these waterfall hikes have you already been on? Do you agree that these are some of the best hikes in Pittsburgh? Join the conversation in the comments! For more waterfall fun, here's the perfect weekend itinerary if you love exploring Pittsburgh's waterfalls.
OnlyInYourState may earn compensation through affiliate links in this article. As an Amazon Associate, we earn from qualifying purchases.
More to Explore
Best Hikes In Pittsburgh
Are there any hiking trails near me that leading to ruins?
Hiking in Pittsburgh means surprises around every corner – from tiny waterfalls to abandoned ruins. Chances are no matter where you live in or near the city, you're near a Western Pennsylvania hiking trail that leads to abandoned ruins. Several trails meander through Dead Man's Hollow in McKeesport, for example, and lead to the ruins of a long-forgotten factory. If you're brave enough to follow one of these hallowed trails, you might also experience the paranormal. Dead Man's Hollow, after all, is said to be the site of a horrific murder. The spirit of the accused murderer, who proclaimed his innocence until his very execution, is said to still haunt the hollow to this day. The Ghost Town Trail, on the other, doesn't emanate tales of the paranormal. However, it does pass the remnants of former coal towns in Indiana and Cambria Counties. The West Penn Trail, on the other hand, wanders 17 miles from Saltsburg to Blairsville and passes a slew of ruins – from old buildings to canals. Don't forget to bring your camera on whichever trail you hike.
What are some kid-friendly hikes near Pittsburgh?
Getting outdoors with the kiddos is a win-win for everyone. They get to burn off excess energy, and we parents have the opportunity to relax (and benefit from that burned off energy at home). Fortunately, we can find a ton of short, sweet, kid-friendly hikes in Pittsburgh the whole family will love. If you or the kids are new to hiking, consider hitting one of the trails that usually takes just an hour or less. The Sunken Garden Trail at Moraine State Park offers three routes – the shortest of which tallies 1.9 miles and the longest clocks in at 3.6 miles. Whichever you choose, you should be able to complete the trek in about an hour, and you'll be treated to gorgeous scenery along the way. The Braille Trail wanders just over half of a mile through North Park while Fall Run Trail is a picturesque one-mile trail that leads to a beautiful cascade.
Related Articles