5 Pristine Hidden Beaches Near Pittsburgh You've Got To Visit This Summer
Summer never seems to last long enough, does it? That means we have to make the most of every sun-soaked moment. Before we know it, after all, we'll be dealing with the brutally cold days of winter in Pittsburgh complete with icy roads and deep snow. Even if your schedule is jam-packed, you'll definitely want to fit in a day or two at one or more of these hidden beaches near Pittsburgh.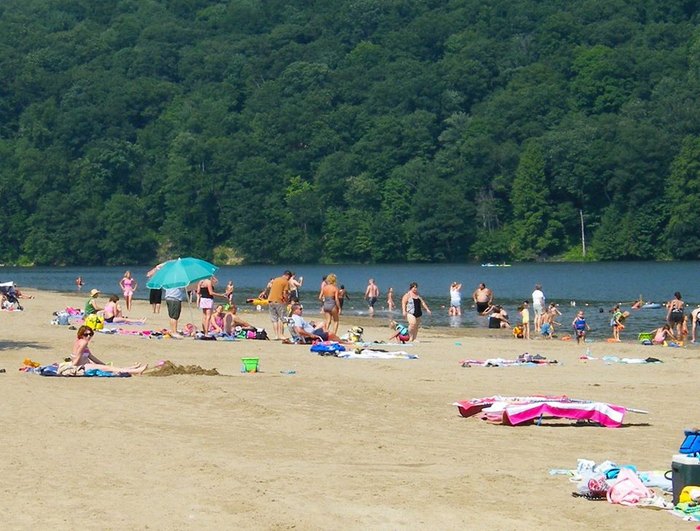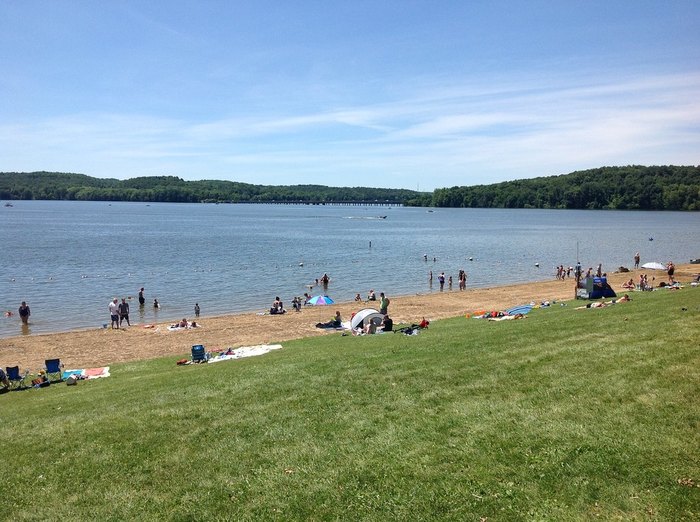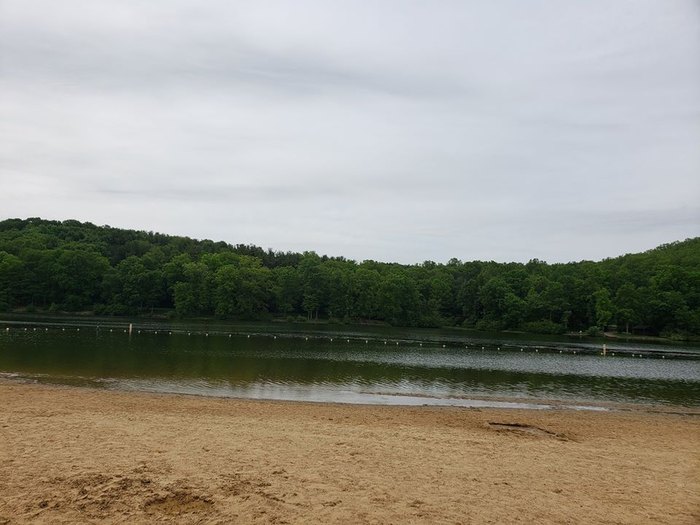 What are your favorite beaches near Pittsburgh? Join the conversation in the comments! Ready for some more summer fun? Catch a double feature at one of these drive-in movie theaters around Pittsburgh.
OnlyInYourState may earn compensation through affiliate links in this article.
More to Explore
Beaches Near Me
What are the best Pittsburgh beaches to visit?  
Who says you can't have a beach day in beautiful Pittsburgh? We sure don't! In fact, we have a few lists of our favorite Pittsburgh beaches to visit, each of which is awesome for its own reasons. Check out Presque Isle State Park, which is located right up along the shores of Lake Erie and offers lots of lovely beaches to choose from. Pick the one with the fewest people on it and enjoy! We also love the 1,200-foot sandy beach tucked neatly around the 60-acre lake at Laurel Hill State Park. Sure, we might be landlocked, but there are plenty of delightful beaches in Pittsburgh to check out anyway.  
Are there any amazing secret beaches near Pittsburgh I should add to my bucket list?  
Well, considering just how many folks call Pittsburgh home, we're not sure if there are any beaches around here that could be considered "secret" beaches, but we do have some lesser-known and underappreciated options for those days when you want to escape the crowds. Check out the delightful adventures possible at Keystone State Park, home of beautiful Keystone Lake. There are lots and lots of square footage of pristine beaches surrounding the lake that you're sure to love. Alternatively, check out Conneaut Lake at New Conneaut Lake State Park; sure, it's about 90 miles from the city, but that's what makes it so much quieter than most of the beaches you'll find here!  
Where are the best beaches near me?  
We have a few favorites, so bust out the notepad and take notes, friends! We kind of feel like every beach in Pittsburgh – and pretty much every beach in Pennsylvania, period – is one of the best. Head to Racoon Creek State Park and indulge in the 500-foot sandy beach while enjoying the surrounding grassy hills. Or go to Moraine State Park and check out the amazing 3,225-acre sparkling lake, which has two lovely beaches to pick from. Who says you can't have a day at the beach in Pennsylvania? Definitely not us.  
Related Articles