Your Tastebuds Will Go Crazy For This Amazing Taco Trail Through Philadelphia
Taco Tuesday has become a weekly recurring holiday for many Philadelphians, but going to the same spot over and over again can get old. We're all guilty of just walking down to the closest taco truck or ordering takeout from the first place that pops up on Grubhub; however, there are so many delicious taquerias throughout the city that will treat your taste buds and expand your taco experience. To showcase some of the best, we've created this taco trail through Philadelphia featuring nine of the best taco restaurants, from the wildly popular ones to the hidden gems. Take a day to try them all and change up your weekly taco routine.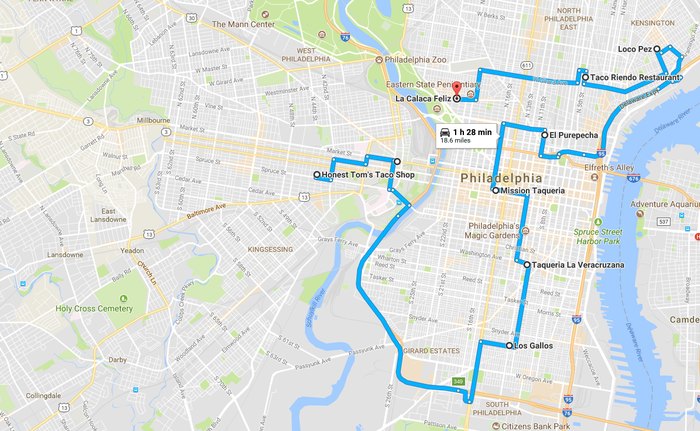 Food trails might be my favorite weekend activity in Philadelphia – and with this unseasonably warm weather we're having, you still have plenty of time to squeeze in one last trip throughout Philadelphia Ice Cream Trail, too. After all, something has to cool down your mouth after a day full of salsa and hot sauce!