10 Mysterious, Unusual Spots In Pennsylvania You Never Knew Existed
You have your typical list of tourist destinations: art museums, amusement parks, hiking trails, etc… But then you have the weirder spots that will intrigue you a bit more. Here are some Pennsylvania places to visit that will leave you scratching your head for months afterward — and give you an interesting story to tell your friends.
1. Linesville Spillway, Pymatuning
This has got to be one of the weirdest tourist attractions in the state. Visitors to Pymatuning Lake (on the border of Pennsylvania and Ohio) throw bread into the water from a bridge, which causes thousands of carp to clamor for the food scraps. The density of fish gets so crazy that the Linesville Spillway's slogan is "where ducks walk on fish." Weird. What makes this even weirder is that carp are an invasive species.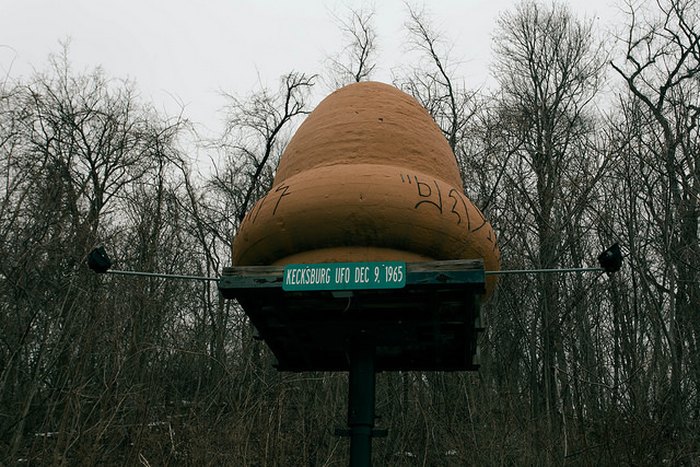 9. Gravity Hill, Bedford
This is a stop that will make you question everything you thought you knew about gravity. Put your car in neutral on the hill, and feel yourself roll uphill. It's quite bizarre; though it is an optical illusion, it draws many visitors who wish to have their perspective challenged. While you're in Bedford, check out the giant coffee pot building as well (it'll be hard to miss).
10. Ringing Rocks Park, Bucks County

One of the most popular natural phenomena in the state of Pennsylvania, Ringing Rocks State Park draws in thousands of visitors every year. If you visit, be sure to bring a hammer. A unique chemical composition within the boulders causes their strange bell-like tenor.
Have you ever been to any of these places? Share your thoughts in the comments below.
OnlyInYourState may earn compensation through affiliate links in this article.