Here Are The 10 Most Dangerous Places In Pennsylvania
Have you ever wondered which places in Pennsylvania rank as the most crime-ridden? Well, wonder no more. Roadsnacks has compiled data to find out the worst places to live in Pennsylvania, according to crime statistics. However, there are still many great reasons to visit these cities.  And without any further ado: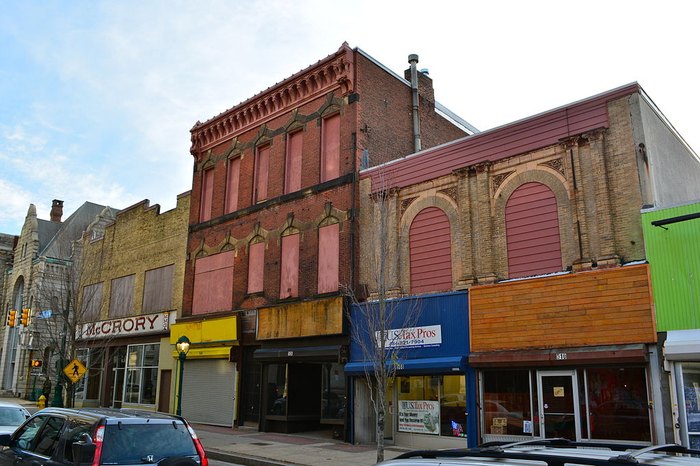 What would you add to this list from your own experience? What do you think are the worst places to live in PA, and what is the best? Share in the comments! We love to hear from you. Be sure to check out some of the most charming small towns in Pennsylvania.
OnlyInYourState may earn compensation through affiliate links in this article. As an Amazon Associate, we earn from qualifying purchases.
More to Explore
Most Dangerous Cities in Pennsylvania
Where are the creepiest places to live in Pennsylvania?  
The creepiest places to live in Pennsylvania include:
The House the Devil Built in Pittsburgh
Centralia
Pennsylvania is one of those states that are somewhat of a haven for paranormal enthusiasts. There are all kinds of creepy, weird, and wonderful places scattered all over the state and it wears the "haunted state" badge with pride. If you were to move into, say, the house known only as "the house the devil built", in Pittsburgh, you would have been moving into a place haunted by the ghosts of a woman and her husband, whom she murdered in the 1800s for having an affair. The house disappeared in a mysterious explosion before anyone could sort out the mysteries. Move to the off-limits town of Centralia, where the ground smokes and billows thanks to an underground fire burning since the 1960s, and you'll find yourself alone in an abandoned hellscape. When it comes to places you could actually move to, you can take your pick: it seems like every big city and small town in Pennsylvania is home to some creepy spots, many of which you can live at!  
Discover more of the creepiest places to live in Pennsylvania.
What are some genuinely scary places in Pennsylvania? 
Genuinely scary places in Pennsylvania include:
Gettysburg battlefield
Pennhurst State School
Pennsylvania is known for its beauty and its intriguing history, but with intriguing history often come ghosts, ghouls, and all things spooky. For example, Pennsylvania is home to the historic Gettysburg battlefield, which is easily one of the most haunted places in the entire country. Countless visitors and residents living nearby have reported – and recorded, in many instances – paranormal activity at a remarkably high rate. After dark, it's eerie as all get out, with the never-ceasing sensation of being watched no matter where you go or try to hide. There's also Pennhurst State School and Hospital, an intimidating abandoned asylum complex said to be teeming with the tortured souls of the dead, thanks to a long, dark history within the facility. 
Find out about more genuinely scary places in Pennsylvania.
Related Articles
Explore Pennsylvania