A Scrumptious Little Bakeshop In Pennsylvania, Saint Peter's Bakery Is One Of The Best In The U.S.
Listen to the gently rushing water of French Creek as you relax on the outdoor patio or find a cozy seat inside just what might be the best bakery in Pennsylvania. Whether your taste buds are crying for a sweet treat or your stomach's churning for a scrumptious meal, you'll find just the right dish at Saint Peter's Bakery.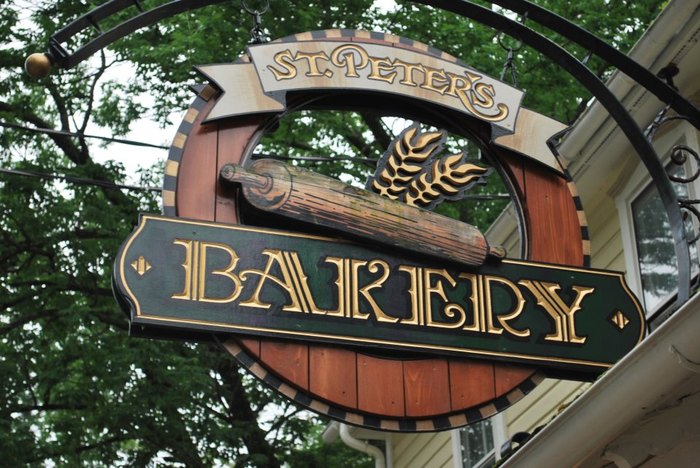 Address:
Saint Peters Bakery
3441 St Peters Rd
St Peters, PA 19470
610-469-7501
Click here for more information.
Have you ever been to Saint Peter's, the best bakery in Pennsylvania? If so, we want to hear all about it! Share your thoughts with us in the comments below! And if you know another place to get delicious baked goods in Pennsylvania, nominate it for a chance to be featured.
If you still haven't satisfied your sweet tooth, check out these scrumptious bakeries in Pennsylvania.
OnlyInYourState may earn compensation through affiliate links in this article.
Address: 3441 St Peters Rd, St Peters, PA 19470, USA
best bakery in Pennsylvania
June 15, 2020
What are the best places to get desserts in Pennsylvania?
If you're looking for the best desserts in Pennsylvania, you're in luck. We compiled a list of some of the most scrumptious treats in the state. Here, you'll find everything from tiramisu cake, homemade lemon curd and shortbread cookies, and crème brûlée. No matter what kind of decadent treats you're looking for, chances are you'll find it in Pennsylvania.
What are the best candy shops in Pennsylvania?
Saint Peter's Bakery in Pennsylvania isn't the only place to satisfy your sweet tooth. If you need more sugary treats, visit Josh Early Candies in Allentown. This beloved candy store is one of the best in the state, and they have a wide variety of delicious indulgences in store. For more tasty eats, visit Sarris Candies in Canonsburg. This nostalgic candy shop is full of old school charm. As soon as you step inside, you'll feel like you entered a bygone era.
What are the best ice cream shops in Pennsylvania?
Nothing beats a cold creamy treat! If you really love desserts, take this ice cream road trip through Pennsylvania. The adventure begins at Franklin Fountain, a nostalgic ice cream shop in Philadelphia. Savor the retro atmosphere while enjoying a classic banana split. Then, head over to Isabella's Ice Cream Parlor in Lititz. These scrumptious flavors will totally dazzle you. For even more wonderful desserts, visit Kristy's Whistle Stop in Enola. Whether you order an ice cream cone, milkshake, or sundae, you'll fall in love with their tasty treats. Go ahead and treat yourself!