6 Totally Kid-Friendly Hikes In Pennsylvania That Are 1 Mile And Under
Kids have so much energy that it's sometimes tough to tire them out. Add that to the fact that a lot of kids today would rather be using technology instead of playing outside, and we sometimes face a challenge when coaxing kids outdoors. Hiking is the perfect activity, any time of the year, for the whole family. It might even spark a lifelong love of the outdoors. Here are six kid-friendly hikes in Pennsylvania that the kids are sure to love.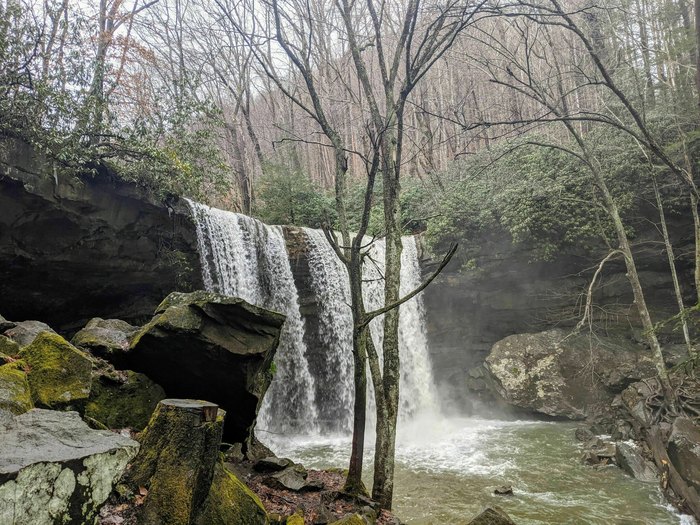 Do you agree these are some of the best hikes in Pennsylvania for the little ones? Let us know in the comments! Looking for a fun activity you can do every month? Here are 12 hikes in Pennsylvania, one for every month of the year.
OnlyInYourState may earn compensation through affiliate links in this article.
Address: Ohiopyle State Park, 124 Main St, Ohiopyle, PA 15470, USA
Address: Chickies Rock Overlook Trail, West Hempfield Township, PA 17512, USA
Address: Laurel Summit State Park, Linn Run Rd, Somerset, PA 15501, USA
Address: Ringing Rocks Rd, Bridgeton Township, PA 18972, USA
Address: Sandy Lake, PA, USA
Address: 200 E Hancock St, Lansdale, PA 19446, USA
Best Hikes In Pennsylvania
March 11, 2022
Are there any kid-friendly hikes in Pennsylvania?
Get your kiddo's love of hiking started early by hitting one of the many kid-friendly hiking trails in Pennsylvania. Bring your hammer along on the Ringing Rocks Trail that leads to some pretty cool natural wonders – a waterfall and ringing rocks. That's right. The trail leads to a field of rocks. Tap on one with your hammer, and it will play music. The whole family will love the two-mile Ramble Trail, which will lead you through Caledonia State Park. The kid and dog-friendly path features picturesque footbridges, wildflowers, and a small but beautiful waterfall.
Where can I find scenic hikes in Pennsylvania?
Scenic hikes are really easy to find, especially in a state as beautiful as Pennsylvania. However, what if you're a beginner when it comes to hiking? You'll find countless easy treks that you'll absolutely love. The Highland Trail, for example, runs through Blakeslee Natural Area and will lead you past a waterfall during your two-mile journey. Speaking of waterfalls, you can't go wrong on the Dingmans Creek Trail, the Wissahickon Creek Gorge Loop Trail, and the Orchard Trail. Each leads to a gorgeous Pennsylvania waterfall. For some of the best views in the state, embark on the Chickies Rock Overlook Trail, which boasts stunning view of the landscape and the Susquehanna River.
Why is Salt Springs State Park in Pennsylvania a hidden gem?
A cozy state park that measures just 700 acres, Salt Springs State Park just might be Pennsylvania's best kept secret, and it features a ton of natural beauty – waterfalls, hemlock trees that are more than 300 years old, and lush fern floors. For one of the prettiest hikes in Pennsylvania, follow the Fall Brook Trail. It will take you on a gorgeous boardwalk, past towering trees, and to a gorgeous waterfall. The park, in fact, boasts 16 miles of trails. Keep an eye out for local wildlife – deer, turkeys, and squirrels – during your visit, too.