Pennsylvania's Most Refreshing Hike, The Haystacks and Dutchman Falls Trail, Will Lead You Straight To A Beautiful Swimming Hole
A hike can be oh-so-refreshing, no matter what time of the year you hit the trails. However, the warmer months can sometimes prove challenging, especially if we're not exactly fans of the heat. The Haystacks hike in Pennsylvania is picture-perfect any time of the year. If you hike it during the summer, you can stay cool by taking a dip in the swimming holes along the way.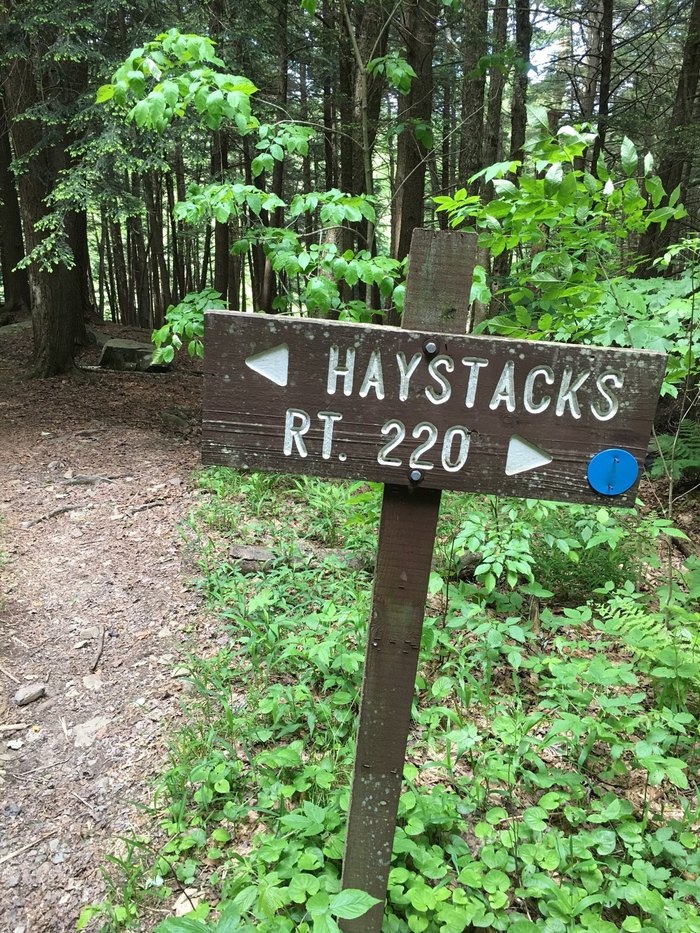 Have you gone on the Haystacks hike in Pennsylvania? Did you stop to wade in the water? Let us know in the comments! For a hike that will lead you to the sandy shores of Lake Erie, follow the Erie Bluffs five-mile loop trail.
Address: Haystacks, Laporte Township, PA 18614, USA
Haystacks Hike In Pennsylvania
July 22, 2022
What is the best swimming hole in Pennsylvania?
The best swimming hole in Pennsylvania is also the most unique – it's a natural waterslide. Tucked in Ohiopyle State Park, the natural waterslide is a fun way to stay cool all summer long. However, you should be aware of a few things before you go. It can get incredibly busy, especially on the hottest days of summer. Even if you don't mind the crowds, be prepared to potentially get some bumps and bruises. After all, you'll be sliding down 300-million-year-old sandstone, so it can get a bit rough. There are no lifeguards on duty either. If all of that doesn't scare you, you're in for an epic summer adventure. After thoroughly cooling off, consider a visit to nearby Cucumber Falls, also in the park. You can walk behind this beautiful cascade, another fun and easy way to stay cool on a hot Pennsylvania day.
Are there any beaches in Pennsylvania?
We can probably all agree that Pennsylvania isn't usually associated with sandy beaches, but we have them! Most are at our state parks and, while you won't be on the ocean's shore, you will be able to cool off in one of PA's beautiful lakes. We've got quite a few bucket list-worthy beaches in Pennsylvania. Laurel Hill State Park is home to Laurel Hill Lake and a gorgeous sandy beach with all of the amenities, including a concession stand. Poe Valley State Park's sandy beach is pure perfection and ideal if you have kiddos. At its deepest point, it measures just five feet. The lake is small at 25 acres, but you'll have plenty of room to spread out on the sandy beach. It also features a snack bar. Bald Eagle State Park is home to a family-friendly Pennsylvania beach that has a playground, picnic tables, a concession stand, and changing rooms.
Address: Haystacks, Laporte Township, PA 18614, USA