You'll Never Forget Your Visit To These 6 Haunted Restaurants In Pennsylvania
Pennsylvania boasts a whole host of amazing things: Natural wonders. World records. Historical events. Award-winning restaurants, museums, artists, and the list goes on. With its vibrant history, Pennsylvania also has its own share of ghost stories. Some restaurants throughout the state are said to be visited by spirits, often friendly, that garner a lot of attention from the media and diners. These six haunted restaurants in Pennsylvania serve up a deliciously haunting experience.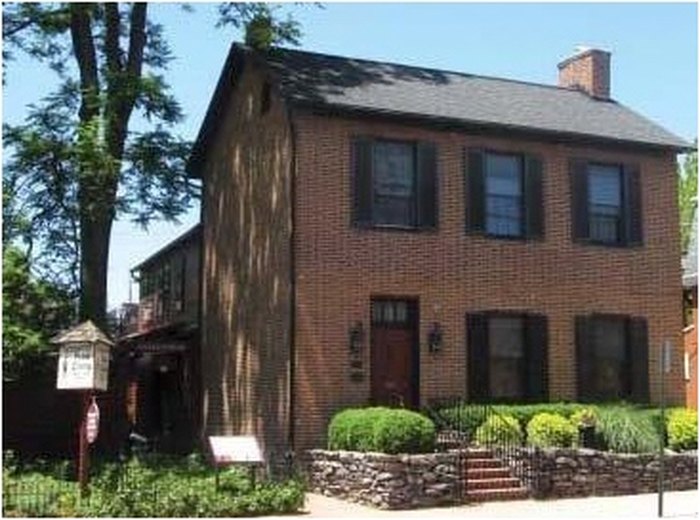 Have you ever eaten at one of these spooky places? Did you encounter a ghost? Share your scary stories with us in the comments below! And if you know another haunted place in Pennsylvania, nominate it for a chance to be featured.
These haunted restaurants in Pennsylvania are only the tip of the proverbial ice burg. Looking for more adventure? You might want to head on a haunting road trip through Pennsylvania's ghost towns.
OnlyInYourState may earn compensation through affiliate links in this article. As an Amazon Associate, we earn from qualifying purchases.
More to Explore
haunted restaurants in pennsylvania
What are the most haunted places in Pennsylvania?
Are you ready for a scare? There are so many spooky, haunted places in Pennsylvania. One of the most famous spots is definitely Hill View Manor in New Castle. Established in 1926, this building originally operated as a home for court-ordered mental patients. It later became an elderly care center before shutting down in 2004. During its long life, this place was known for its numerous suicides. If you stop by the site today, you may just experience a chill of paranormal activity. Ominous sounds from deceased patients linger in the air, and many visitors have reported feeling a sense of uneasiness while on the property.
Craving more spooky thrills? Take a drive down Hansell Road in Buckingham. This forested roadway may look peaceful and beautiful, but it's rumored to be full of ghostly inhabitants. Drivers have reported seeing orbs floating through the brush, and others have heard the sounds of anguished cries. Believe us, driving down this road isn't for the faint of heart. If you want to experience more haunted places in Pennsylvania, take this haunted road trip.
What are the scariest ghost stories in Pennsylvania?
Whether you believe in them or not, there's no denying the eerie appeal of Pennsylvania ghost stories. Oddly enough, our state is full of paranormal activity. One of the most famous scary tales involves a man by the name of Isaac Mishler. This man is known to haunt the The Mishler Theater in Altoona, though he mostly appears before children. Young ones often report seeing his spectral face appear on projections above the theater. Others have seen bizarre puffs of cigar smoke flicker throughout the building, even when no one is in sight. As an cigar aficionado, it makes sense Mr. Mishler continues that hobby into the afterlife. Have you ever encountered a ghost in Pennsylvania? If you want to experience even more creepy thrills, read our article about the most scary ghost stories in Pennsylvania. Each tale is certain to send shivers down your spine.
Are there any haunted hikes in Pennsylvania?
If you want to experience the paranormal in a whole new way, hike along Beulah Road near Pittsburgh. When you explore this haunted pathway, you may just come across some bone-chilling sights. Many hikers have reported hearing the screeching yells from an unseen woman. It's believed this sound comes from the ghost of a forlorn bride searching for her husband. According to legend, the couple rode their carriage up the mountain toward the Wopsononock Hotel. Celebration soon turned to tragedy, however, when the bride's disapproving father caught word of their union. He chased after them, causing the couple to veer off the road and tumble toward their deaths. Nearby hikers quickly found the bride's body, but the remains of her beloved were never uncovered.
Related Articles
Featured Addresses

Farnsworth House Inn, 401 Baltimore St, Gettysburg, PA 17325, USA

The Harmony Inn, 230 Mercer St, Harmony, PA 16037, USA

6048 Lincoln Hwy, Bedford, PA 15522, USA

10 W Ferry St, New Hope, PA 18938, USA

138 S 2nd St, Philadelphia, PA 19106, USA

1808 Schuylkill Rd, Douglassville, PA 19518, USA