Everett Railroad's Scenic Autumn Train Ride In Pennsylvania Will Take You To A Pumpkin Patch
There's something undeniably magical about fall in Pennsylvania. Perhaps it's the beauty of the changing leaves or the promise of cooler temperatures, but there's something in the air that has us looking forward to the new season. If you tend to agree, then you'll want to sign up for Everett Railroad's scenic train ride excursion that will take you and your family to a festive pumpkin patch. The aptly named Pumpkin Patch Special is a one-hour adventure that has something for all ages: gorgeous leaf-peeping, photo ops, games, and the iconic scenery of the Pennsylvania countryside.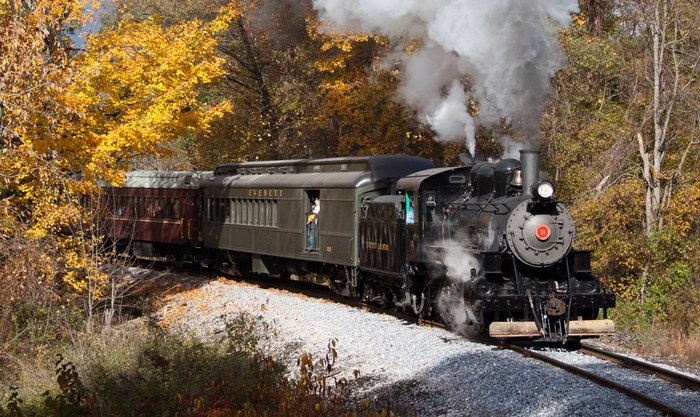 The Pumpkin Patch Special operates during Saturday, October 12th, Saturday, October 19th, Sunday, October 20th, and Saturday, October 26th. Ready to book your tickets on this incredible train ride? Click here!
For more information about the Everett Railroad Company, be sure to visit the official website by clicking here.
Address: 244 East Loop Road, Hollidaysburg, PA, 16648