What This Drone Footage Captured At This Abandoned Pennsylvania Prison Is Truly Grim
A first glance at the six story building at 319 Chestnut Street in York, Pennsylvania, doesn't give a whole lot of clues to the grim scenes that await inside. Surrounded by a chain link fence, the abandoned Pennsylvania prison often sports a trimmed lawn and plants growing on the side of the building.
But, as you look closer, notice the signs of decay that will only get worse as you enter this former prison, which originally opened in 1907. Prisoners left their own marks here – some scrawled obscene words and slogans, while others used the walls as their artistic canvas. A drawing of Jimmy Hendrix, in fact, is said to remain on one wall.
Only those who lived and worked at the Old York County Prison know what happened within those walls, but one thing is certain. Condemned prisoners were hanged. Stories of prisoners being served roadkill and segregating prisoners by race were common. The 84 cells in the prison were also said to be infested with bedbugs.
Visitors to the York County Prison also tell tales of feeling as though they were being followed and of smelling cigarette smoke, then turning around to find they were alone.
The Old York County Prison closed in 1979 and prisoners were transferred to the new prison on Concord Road. Within three years, the abandoned building had new owners and drama would soon unfold. Talks of turning the prison into a restaurant or tearing it down for a parking lot were only a few of the many ideas. The new owners lost the property when the Redevelopment Authority of the City of York claimed the 2.9 acres and the abandoned prison by eminent domain in 2014.
The future of the Old York County Prison remains in limbo. Is there potential for rehabbing it? Whatever happens to the abandoned building, the following photos and drone video give a grim glimpse of the current state of the Old York County Prison: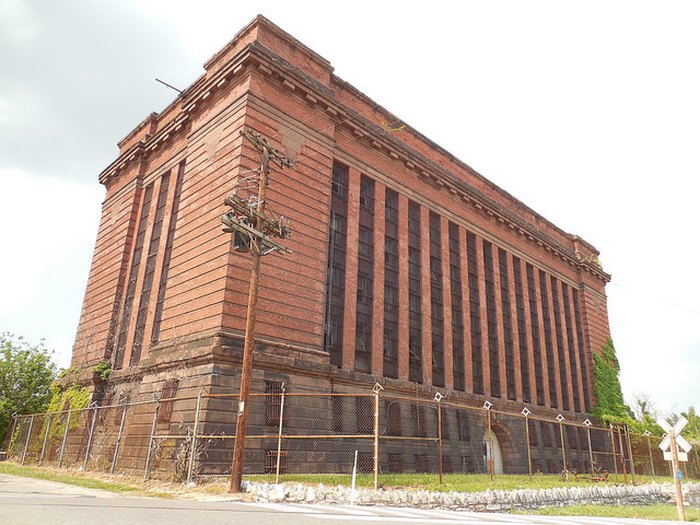 Click below to take your own chilling tour of the Old York County Prison:
Before heading to the Old York County Prison, be forewarned that the prison stands on private property, so entering it without permission could result in trespassing charges.
The Old York County Prison certainly isn't the only abandoned Pennsylvania prison. Some share the same fate as York County's prison, while others are used by the communities in which they reside. Check out this article to learn more about the nine forgotten prisons in Pennsylvania that will send chills down your spine.
OnlyInYourState may earn compensation through affiliate links in this article.