You've Never Experienced Anything Like This Epic Abandoned Railroad Hike In Oregon
The Wolf Creek Trestle Hike in the Tillamook National Forest is one of Oregon's most unique hikes. Walk on an abandoned train track along the beautiful Upper Salmonberry River, past waterfalls, ponds, and rusted train cars, through railroad tunnels, and across impressive trestle bridges high above the forested canyon below.
The hike is 10 miles out-and-back, but you can turn around at any point to make it as short as you'd like. The hike is mostly flat but it's not for the faint of heart; all visitors are encouraged to be very careful since at times the footing can be slippery, unleveled, and high up in the air.
Full of beauty, history, and thrills, the Wolf Creek Trestle hike in Oregon will take you on an unforgettable adventure.
Editor's Note: As of March 2021, The Wolf Creek Trestle Trail has been closed due to safety concerns.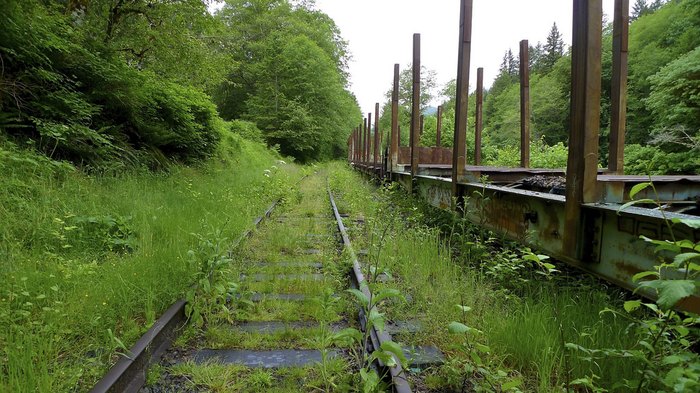 Want to find out about some more of Oregon's incredible, unique hiking spots? Check out this list of 12 Hikes In Oregon That Are Out Of This World.