Take This Road Trip To The 7 Most Eye-Popping Wildflower Fields In Oregon
Oregon offers some of the best year-round hiking opportunities in the country, but hiking in the spring is truly extraordinary. As the state emerges from the grey gloom of winter, its scenery comes alive with color. This is the magic of Oregon's wildflowers, which can be seen all along its meadows and valleys, mountainsides and forests. It's a veritable treasure hunt of color as these wildflowers bloom — typically at their peak between April and early June. Take this road trip to the seven most eye-popping wildflower fields in Oregon, and experience the full splendor of spring in The Beaver State!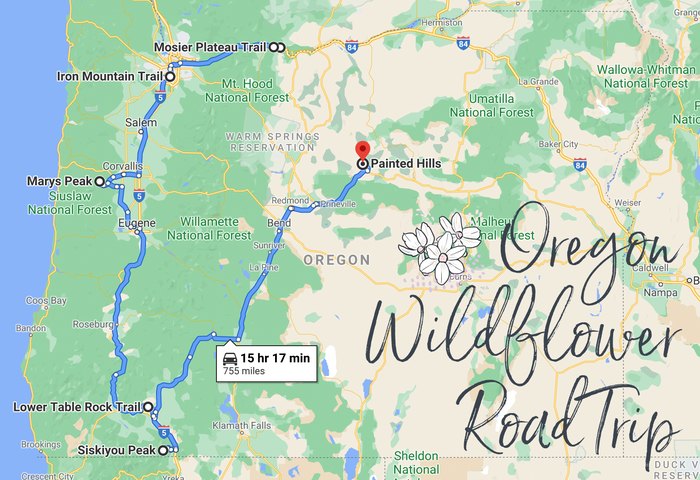 There's an iconic scene in The Wizard of Oz, when Dorothy emerges from the black-and-white world of Kansas, and into the technicolor splendor of Oz. That's the magic of springtime in Oregon—and these wildflower fields are a delightful way to welcome in the new season.
If you can't get enough beautiful blooms, there's an iconic tulip farm in Oregon that absolutely needs to be included in your spring bucket list!
OnlyInYourState may earn compensation through affiliate links in this article.
Address: Rowena Plateau Trail, Oregon 97040, USA
Address: Mosier Plateau Trail, Mosier, OR 97040, USA
Address: Marys Peak, Oregon 97370, USA
Address: Iron Mountain Trail, Lake Oswego, OR 97034, USA
Address: Cornerstone Rd, Oregon 97502, USA
Address: Siskiyou Peak, Oregon 97520, USA
Address: Painted Hills, Oregon 97750, USA