Here Are 7 Of The Most Refreshing Waterfront Trails You Can Take In Oregon
Cool refreshing lakes fed by mountain streams trickling over slippery moss-covered rocks. Rushing waterfalls with dramatic drops that take our breath away. Old-growth pine forests rich with that sense-awakening citrus pine scent…
These are the things we love about hiking in Oregon. That's why we love featuring seven of the best Oregon waterfront hiking trails to temp and tantalize your love of outdoor adventures.
Will you join us for a little hike?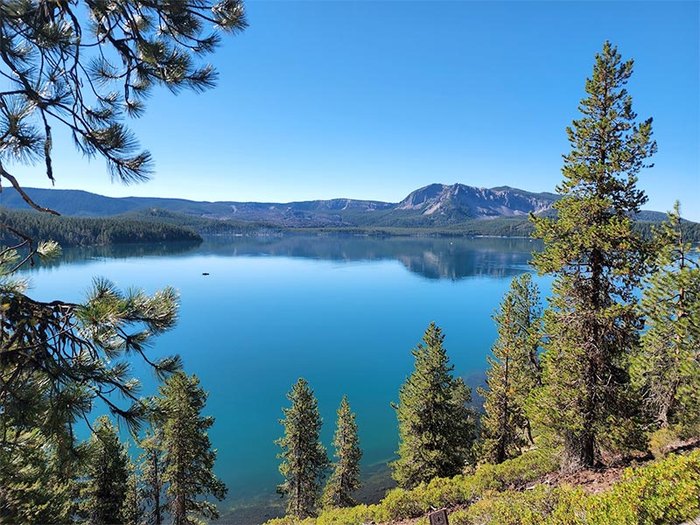 We don't know about you, but now that we've featured another batch of amazing Oregon hiking spots we are in the mood to strap on those 'ole boots and hit the trails.
Will you share a comment or two about your favorite hiking trail in Oregon? Perhaps we'll bump into each other basking in the sun under a refreshing waterfall.
Address: Paulina Lakeshore Trail, Newberry Crater Rd, La Pine, OR 97739, USA
Address: Short Beach Trailhead, 2700 Cape Meares Loop, Tillamook, OR 97141, USA
Address: Salmon River Trailhead, E Welches Rd, Welches, OR 97067, USA
Address: Canemah Bluff Nature Park, 917 4th Ave, Oregon City, OR 97045, USA
Address: Sevenmile Creek Falls, 35960 N Santiam Hwy, Gates, OR 97346, USA
Address: Santiam River Trail, NF-2207, Gates, OR 97346
Address: Tumble Lake Trail, Detroit, Oregon, USA
OnlyInYourState may earn compensation through affiliate links in this article.