Posted in Oregon
September 03, 2022
6 Epic Train Rides In Oregon That Will Give You An Unforgettable Experience
Have you ever wanted to take a ride on a vintage train? Passenger trains are a great way to experience the wonders of Oregon, whether it's a scenic outing, a dinner excursion, a historical reenactment, or an unforgettable Mother's Day brunch. These six beautiful Oregon train rides will take you on a journey you'll never forget.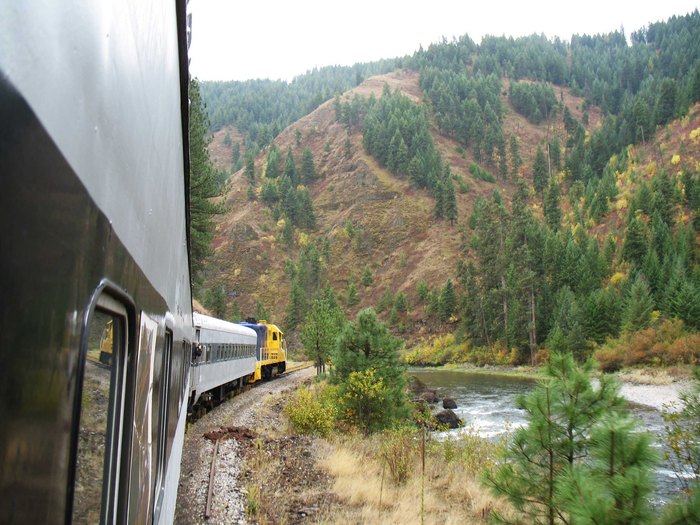 Oregon is a great state for exploring its natural beauty and history by rail! Hop aboard one of the many train ride options to see Oregon in a whole new way.
Have you ridden on any of these trains? What other railroads in Oregon offer awesome excursions? Be sure to let us know in the comments below!
Looking for a scenic and affordable train ride through Oregon's Cascades? If yes, then this Amtrak ride may be perfect for you!
Address: 402 American Ave, Garibaldi, OR 97118
Address: 211 Austin St, Sumpter, OR 97877
Address: 300 Depot St, Elgin, OR 97827
Address: 750 S 3rd St, Lebanon, OR 97355, USA
Address: 311 N State St, Lake Oswego, OR 97034, USA
Address: 110 Railroad Street, Hood River, OR 97031, USA
Oregon train rides
September 08, 2022
Can I go for a train ride in Oregon?
Oregon's many railways, many with historic significance, are still active today in the hopes of giving passengers a stunning glimpse of the state's ample beauty. Take a ride on the popular Oregon Coast Scenic Railroad aboard a vintage steam train and see stunning coastlines.
Can I take a train ride in Oregon in the fall?
Fall is the perfect time of year to take a train ride in Oregon. The state's colorful fall foliage will dazzle riders of the rail. Hop aboard the Mount Hood Railroad to experience beautiful autumn in Oregon.
What are the best outdoor activities in Oregon?
The great outdoors and Oregon go hand-in-hand for good reason. Tourists and locals enjoy many outdoor activities year-round in Oregon, including hiking, watersports, snowshoeing, and even rock climbing. The state is an outdoor lover's playground!
Address: 402 American Ave, Garibaldi, OR 97118
Address: 211 Austin St, Sumpter, OR 97877
Address: 300 Depot St, Elgin, OR 97827
Address: 750 S 3rd St, Lebanon, OR 97355, USA
Address: 311 N State St, Lake Oswego, OR 97034, USA
Address: 110 Railroad Street, Hood River, OR 97031, USA