Posted in Oregon
January 22, 2019
Climb Aboard These Historical Revolutionary War Era Ships That Are Sailing Into Oregon
We're fascinated by Oregon's historic spots, but we also love traveling outside the state to visit other places around the country to learn about the history of America. This May, we won't have to travel farther than our very own coast to get a taste of the Revolutionary War, when these two tall ships come right into Coos Bay. Take a look: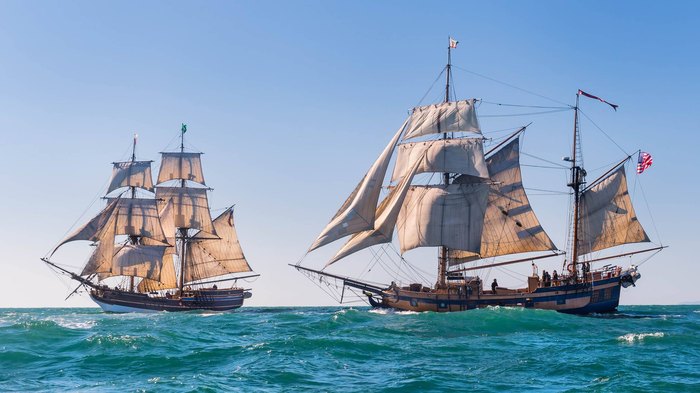 Are you ready to climb aboard Lady Washington and Hawaiian Chieftain? Make sure to visit the Grays Harbor Historical Seaport website to find out more, and to book your tickets.
To explore Oregon's history, you might want to visit the grave of this famous explorer, and learn all about the Oregon Trail at this special place.
OnlyInYourState may earn compensation through affiliate links in this article.