What Explorers Discovered In This Oregon Cave Will Blow Your Mind
Nestled into the steep, rugged landscape of Mt Hood's Sandy Glacier are three small openings that lead to the most breathtaking caves you'll ever see. There are crystalline ice walls, glimmering corridors and frozen stalagmites that sparkle radiantly in the light. The caves look like images from a beautiful dream.
The Sandy Glacier Ice Caves is made up of three connected caves: Snow Dragon, Pure Imagination, and Frozen Minotaur. This incredible cave system was discovered in 2011 and has since been found to be the largest known glacial cave system in the lower 48 states.
Accessing the caves can be quite dangerous, so only extremely well-trained explorers should attempt to see these beauties for themselves. For us less-than-professional explorers, we can only experience this natural wonder from the safe distance of a computer screen. Lucky for us, Outdoor Projects collaborated with photographers to create a truly jaw-dropping collection of photos exploring two of the three majestic caves. Enjoy!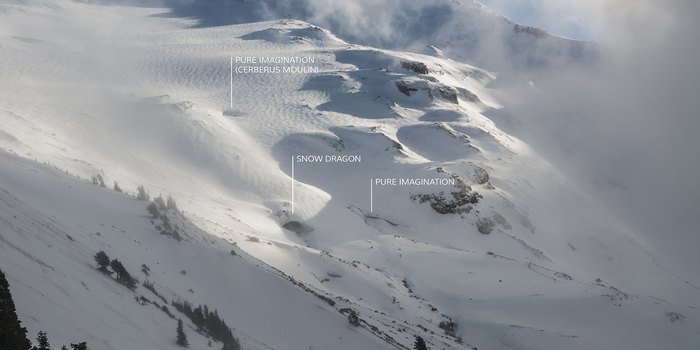 Natural wonders like this remind us how beautiful and fragile our planet is. Sadly, scientists say it's just a matter of time before these amazing glacier caves disappear due to climate change.
Thanks again to Outdoor Project for providing these stunning photos. Check out their website to learn more about the caves and find out about other amazing adventures right here in Oregon.
OnlyInYourState may earn compensation through affiliate links in this article. As an Amazon Associate, we earn from qualifying purchases.
Related Articles
Explore Oregon