12 Small Towns In Oregon That Offer Nothing But Peace And Quiet
Ever dream of escaping from the hustle and bustle of day-to-day life and spending some time relaxing in a charming small town in the middle of nowhere? Time seems to slow down in these beautiful, peaceful towns in Oregon. From old-timey mountain communities to impossibly charming seaside villages, these 12 quiet places to live in Oregon offer nothing but peace and easy living to all who visit: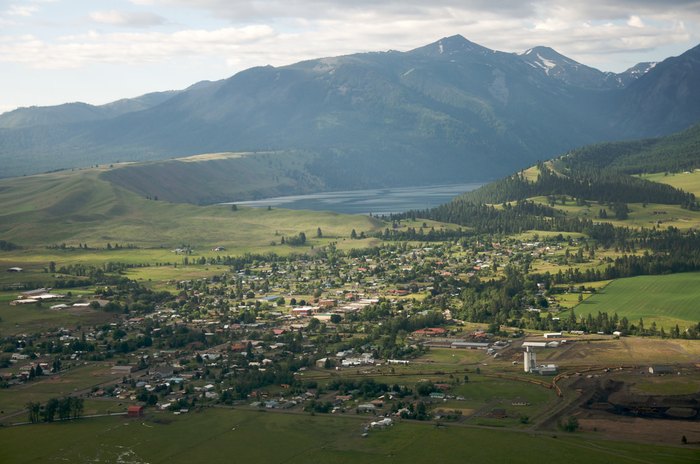 Looking for more quiet places to live in Oregon? These little locales in Oregon all offer peak small-town living!
Address: Nehalem, OR 97131, USA
Address: Aurora, OR 97002, USA
Address: Neskowin, OR, USA
Address: Sisters, OR 97759, USA
Address: Paisley, OR 97636, USA
Address: Mosier, OR 97040, USA
Address: Joseph, OR 97846, USA
Address: Bandon, OR 97411, USA
Address: Winchester Bay, OR 97467, USA
Address: Yachats, OR, USA
Address: Brownsville, OR 97327, USA
Address: Jacksonville, OR 97530, USA
Quiet places to live in Oregon
September 12, 2022
What are the best small towns to live in Oregon?
There are certain places that come to mind when it comes to Oregon towns: Portland, of course, along with Salem and Eugene, Bend and Oregon City. And while each of these larger locales offers visitors the full PNW experience, the heart and soul of Oregon really is in its small towns. We put together this list of the best small towns in Oregon; these are charming little locales that capture everything that's wonderful about the Beaver State — its scenic beauty, amazing restaurants, and unique attractions — plus vibrant downtown districts that are about as charming as it gets. Not only are they amazing spots for a weekend escape, but they're also the kind of small towns in Oregon in which you just might want to put down roots!
In terms of specifics, it really comes down to what you're looking for. If you want an Old West experience, Baker City is adorable. For outdoor enthusiasts, Troutdale is known as the "Gateway to the Columbia River Gorge," and it's an amazing place for anyone who loves nature. If the Oregon Coast is calling your name, small towns like Brookings and Bandon (on the South Oregon Coast, specifically) are absolutely dreamy. In fact, Bandon is one of our all-time favorite small towns in Oregon; this tiny town offers amazing restaurants, stunning vistas, points of interest (hey there, lighthouses!), epic outdoor recreation opportunities, and some of the most charming coastal accommodations around.
Address: Nehalem, OR 97131, USA
Address: Aurora, OR 97002, USA
Address: Neskowin, OR, USA
Address: Sisters, OR 97759, USA
Address: Paisley, OR 97636, USA
Address: Mosier, OR 97040, USA
Address: Joseph, OR 97846, USA
Address: Bandon, OR 97411, USA
Address: Winchester Bay, OR 97467, USA
Address: Yachats, OR, USA
Address: Brownsville, OR 97327, USA
Address: Jacksonville, OR 97530, USA