6 Lazy Rivers In Oregon That Are Perfect For Tubing On A Summer's Day
When summer heat descends upon our corner of the Pacific Northwest, there's only one course of action: tackling one of the many lazy rivers in Oregon! Because really, is there anything better than spending a hot, sticky summer day soaking up sun rays atop a gently bobbing inner tube as you float down one of Oregon's cool, clear rivers? If there is, please let us know! There are lots of lovely places to float in the Beaver State. Here are six of our absolute favorite places to go for tubing in Oregon: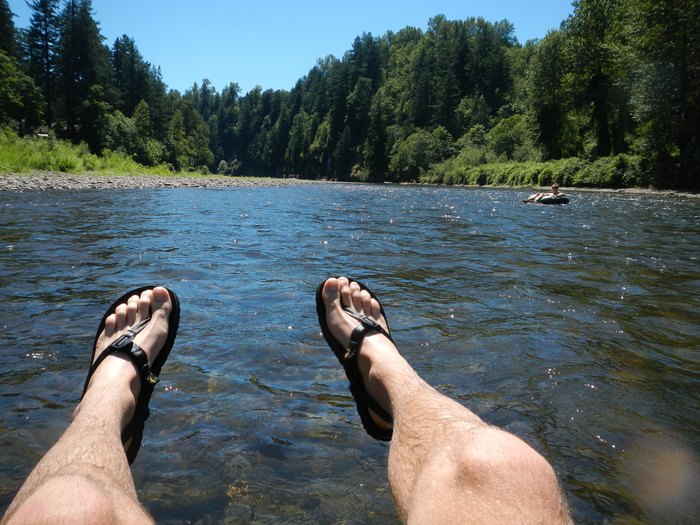 Be sure to come prepared with a sturdy inner tube, a ziplock bag for your car keys, and a life jacket. We also recommend taking as little as possible with you, since objects are really good at getting lost (and getting wet) during river floats. And because, we always like to abide by Leave No Trace principals here in Oregon!
Have you floated down any of these lazy rivers in Oregon? Which one is your favorite? Are there any we left out? Let us know in the comments. If you're looking for more awesome things to do this summer, check out our list of unbeatable summertime activities in Oregon in this article.
OnlyInYourState may earn compensation through affiliate links in this article.
Lazy rivers in Oregon
January 01, 1970
What are some other lazy rivers in Oregon for a summer float?
If you're into taking a dip in Mother Nature's very own pools via one of the lazy rivers in Oregon, we highly recommend taking your excursion to the next level by visiting some of the state's waterfall pools! We outline all of our favorite waterfalls in this epic guide, and recommend clicking the Oregon Waterfalls You Can Swim In link in the Table of Contents. In terms of our favorite spots for a summer float, Toketee Falls is one of the best. The falls themselves feature a 28-foot upper tier which plunges into a pool flanked by a deep alcove, followed by an 85-foot plunge where the water pours endlessly into a large pool. The entire scene unfolds in something of a dream sequence; and accessing this enchanting oasis requires a quick-and-easy hike that's less than a mile long, round trip. After just about half a mile, you'll reach the observation platform, which offers stunning views of the waterfall... and if you feel inspired to take the plunge, the basin of Toketee Falls is cold and refreshing and the best reward for your hiking efforts!
White River is another favorite place for water recreation of all varieties here in Oregon. This the trek to the eponymous falls quite literally goes through the river. As such, be prepared to get wet on this 0.8-mile hike -- and not from swimming; the trail follows the White River straight into the cerulean pool at its base. At the end, the magnificent White River Falls is a beautiful cascade with a deep cerulean pool that's a true Oregon oasis.