Here Are The 10 Most Dangerous Towns In Oregon To Live In
We happen to think that Oregon is the very best place to live. It's the most beautiful state in the nation, with the best people. We also feel pretty safe here in The Beaver State, and according to the FBI's Report of Crime Statistics for 2019 (the latest available data), our state ranks 32nd in the nation for violent crime. It comes as no surprise that Oregon's larger cities are considered to be more dangerous than their small town brethren, but there are some odd anomalies that defy the stats (often in a good way, as with Beaverton — it's one of Oregon's larger towns, but its crime rates are quite low!). The following is a list of the 10 most dangerous places in Oregon to live in, according to the most recent data from the website RoadSnacks.com: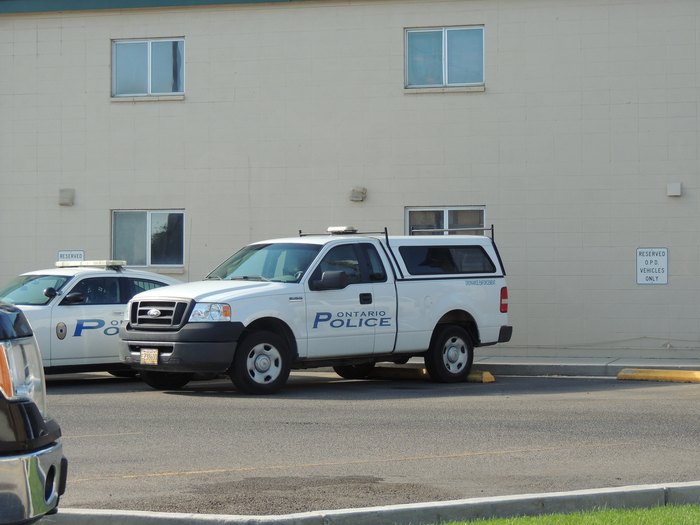 As we've stated above, these statistics for the most dangerous places to live in Oregon can be misleading, especially when considering Oregon's small towns. Tell us: do you feel safe in your town? Are there any surprises on this list?
OnlyInYourState may earn compensation through affiliate links in this article. As an Amazon Associate, we earn from qualifying purchases.
More to Explore
Dangerous Places To Live In Oregon
Is Oregon a dangerous place to live?
Don't be spooked by the statistics above; Oregon really isn't a dangerous place to live, and ranks quite low overall (32nd in the country, meaning there are 31 states that are *more* dangerous to live, than Oregon). Like any other state, Oregon isn't immune to crime and violence, but we feel quite safe here and many people agree, too! The 2019 edition of the Sharecare Well-Being Index recently ranked Oregon as the fifth-best state for a range of big questions, including how safe residents feel, if they have a real sense of purpose in their lives and whether they can manage financial stresses. This is just one study, but our point is, Oregon is a place people want to be, and a wonderful state to live in!
Is there a lot of crime in Oregon?
Within the larger context of all 50 states, Oregon's crime rates are relatively low. According to 2018 stats, Oregon ranks the 17th lowest state for murders, the 25th lowest for imprisonment, with Portland having the highest crime rates of all its cities (which makes sense, since it's the largest city in the state!). One odd phenomenon that has statisticians scratching their heads: Oregon's property crime rates are quite high, which is unusual in a state with such low violent crime.
Where are the safest places to live in Oregon?
There are simply so many wonderful places to live in Oregon! Beaverton has actually been hailed as one of the best places to live in the entire country -- and we don't disagree! With just under 100,000 residents, it's the sixth-largest city in the entire state of Oregon. What makes Beaverton stand out are the well-planned, family-friendly neighborhoods combined with its unforgettable scenery so characteristic of the Pacific Northwest. Yet somehow, Beaverton is a larger city that still manages to have a low crime rate. West Linn is another hidden gem; it's located in Clackamas County, just south of Portland, and has received countless accolades and recognition as one of the safest places to live in the country!
Related Articles
Featured Addresses