12 Of The Most Beautiful Waterfalls In Oregon's Columbia River Gorge You Need To Visit
If you're in northern Oregon and wondering where to find the best waterfalls, you simply need to pack up and head to the Columbia River Gorge. Located at the border of Washington and Oregon, the stunning Columbia River Gorge is known for its immense natural beauty and the most abundant waterfalls in Oregon – lots and lots of waterfalls! Here are 12 of the most spectacular Columbia River Gorge waterfalls on the Oregon side. These are some of the most glorious cascades in the PNW and definitely worth chasing!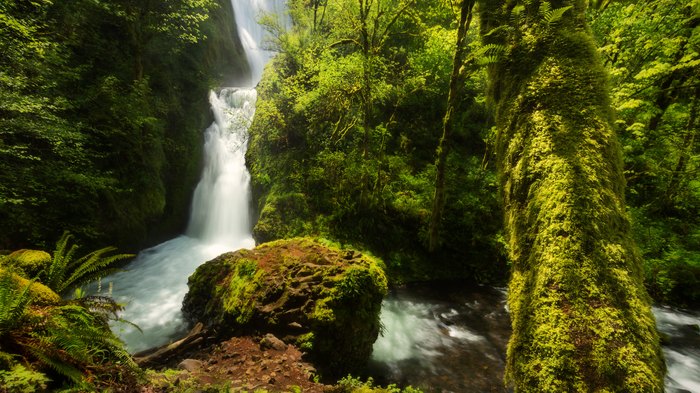 These amazing Columbia River Gorge waterfalls are certainly breathtaking. If you haven't been to the PNW it is a magical place that should definitely be on your bucket list. If you are looking for more waterfall-chasing adventures in Oregon, here are some of the most incredible hikes in the Columbia River Gorge, including several waterfall trails!
OnlyInYourState may earn compensation through affiliate links in this article.
More to Explore
More Columbia river gorge waterfalls
What are some other beautiful waterfalls near Portland, Oregon?
Some beautiful waterfalls in Oregon include:
Ramona Falls
Multnomah Falls
Portland Japanese Garden waterfall
One of the most beautiful and perfect waterfalls in Oregon is actually located just outside of Columbia River Gorge at the incredible Portland Japanese Garden. With its cool canopy of trees, vibrant and verdant foliage, and sounds of babbling cascades and fluttering wildlife, strolling through the Portland Japanese Garden is a total sensory experience sure to calm your busy mind and bring a sense of peace. And the centerpiece of this garden is something truly glorious: the 35-foot Heavenly Waterfall. This winsome waterfall is of divine inspiration; named as such because designer Professor Takuma Tono thought the falls seemed to flow down from the Milky Way, a galaxy also known as the River of Stars. Sounds totally dreamy, right? This beautiful place is also a wonderful spot for wandering, strolling, and enjoying the abundant and artfully arranged flora and fauna.
What are some other adventures I can have in the Columbia River Gorge?
While the Columbia River Gorge is best known for its amazing waterfalls (there are over 90 on the Oregon side alone), it truly is a bucket-list-worthy destination for numerous other reasons. Immensely scenic and breathtakingly beautiful, one of the best ways to see the highlights of this natural wonder is by driving the Historic Columbia River Scenic Byway. This 75-mile scenic highway winds past dozens of amazing waterfalls, scenic viewpoints, charming small towns, and hiking areas. Lewis and Clark first happened upon the Columbia River Gorge during their expeditions in 1806, and we can only imagine how awestruck they were at discovering this pristine PNW paradise. Go explore the Columbia River Gorge for yourself and be ready to experience total awe and wonder.
Related Articles
Explore Oregon