12 Unique Places To Stay When You Visit Grand Lake, Oklahoma
Grand Lake is synonymous with boating, fishing, golfing, off-roading, hunting, dining, shopping and having a great time with family and friends. While it has been voted one of the top places to retire in the country, it also doubles as a great tourist destination for people all over the world.
While this lake may not have huge hotel chains or large resort properties just yet, you may be surprised at how many lodging options are available at Grand Lake. There are even unique places to stay that cater to specific groups of people: hunters, golfers, boaters and off roaders. Grand Lake truly is one of the most unique and diverse lakes in the region for all it has to offer. It's why some refer to it as the "Crown Jewel" of Oklahoma.
A bustling and developing lake which will soon boast a stunning 120 room boutique-style hotel on Monkey Island at Shangri-La, is one of the most anticipated groundbreaking moments in the 76 years Grand Lake has been around. It only enhances what these other properties have to offer to provide an even greater destination spot for so many. Looking for a great spot to have a business retreat, destination wedding, or family reunion? Or maybe just a place to go low-key and enjoy some of the best fishing in the country? Grand Lake can probably cure what ails you.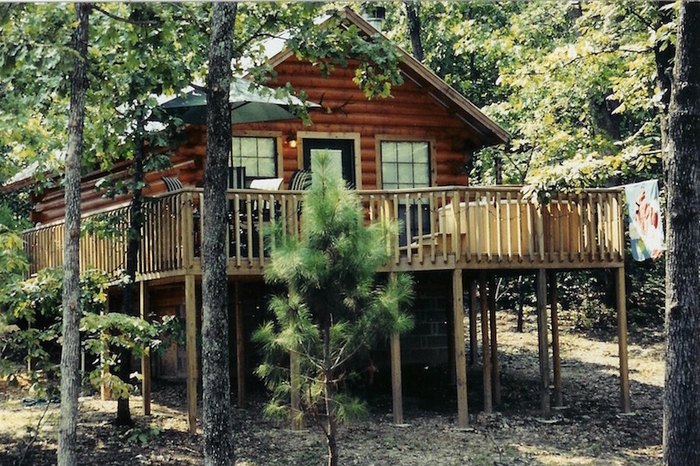 From every price range and every era, Grand Lake really does have some unique places for people of all walks of life to stay and enjoy. Big or small, new or old; these are some of the best places to stay on Grand Lake that will make you fall in love with the area and come back again and again!
OnlyInYourState may earn compensation through affiliate links in this article.