Most People Don't Know These 12 Super Tiny Towns In Oklahoma Exist
There is something endlessly charming about small towns, especially in terms of culture. There's always something to discover in teeny tiny communities, particularly when you're assessing the smallest towns in Oklahoma. Some are in the country far away from big cities, while others are just around the corner from all the hustle and bustle. Here are 12 of Oklahoma's tiniest towns: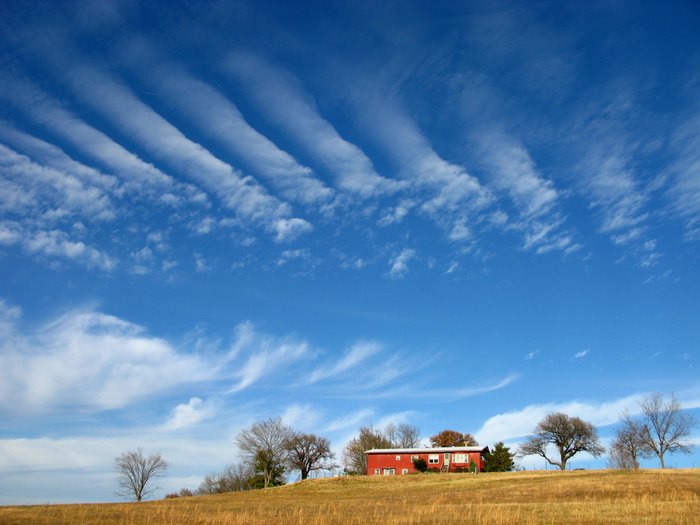 Oklahoma is a beautiful state, and many of the smallest towns in Oklahoma make fantastic places to live. What other tiny towns in Oklahoma should be on this list?
Can't get enough of small town living? Enjoy this and more when you camp at Tiny Town in Broken Bow, Oklahoma.
OnlyInYourState may earn compensation through affiliate links in this article.
Smallest Towns In Oklahoma
July 09, 2019
What is the smallest town in Oklahoma?
If you're searching for the best small towns in Oklahoma, you truly don't have to look far. Within the nearly 70,000 square miles that comprise the Sooner State, you'll find oodles of small town culture across 77 counties. The smallest town, however, is Lotsee, Oklahoma. This Tulsa County community is considered to be the smallest in the state… a title earned by its two residents and 0.02 square mile expanse.
How many towns are in Oklahoma?
The Sooner State is truly fascinating in terms of its size. It is the 20th largest state in terms of its area, but the 28th most populated state. Its 4 million residents live in 597 municipalities, including both towns and cities. The largest of these communities, of course, is Oklahoma City, which is also the state's capital.
What is the oldest town in Oklahoma?
Researching the best towns in Oklahoma to live in? You just might come across Choctaw, which was first formally organized as a community in 1893. This community predates Oklahoma's admittance to the Union by several years—after all, Oklahoma was known as the Indian Territory and, eventually, the Oklahoma Territory prior to gaining statehood in 1907.