11 Charming Small Towns In Oklahoma You Simply Can't Ignore
If you're ready to plan your list of towns to visit in Oklahoma, I found several charming small towns you can't ignore. Every part of the state has towns that are full of history, character, delicious fare, unique shopping, and outdoor recreation. Here are 11 of them that you'll definitely want to visit this year.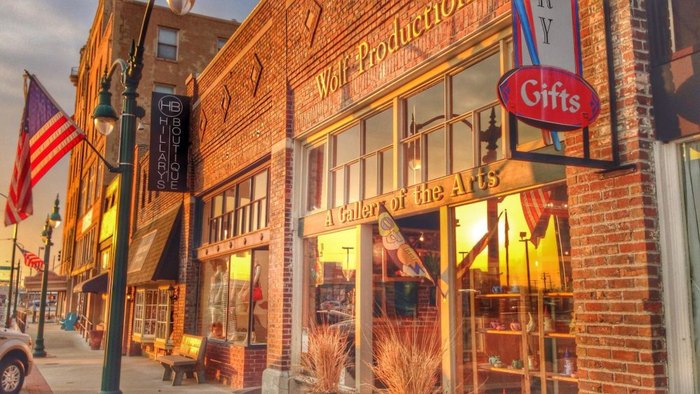 Whether you are looking for a weekend trip or even a new town to consider relocating, Oklahoma is filled with incredible possibilities! Find small town gems scattered throughout the great state and see for yourself what makes them so wonderfully unique.
Do you agree with these 11 towns we picked? Share your thoughts in the comments below.
Here are 10 more small towns in Oklahoma that are perfect for relaxation.
Address: Carlton Landing ok
Address: claremore ok
Address: Medicine Park, OK, USA
Address: pauls valley ok
Address: Sulphur ok
Address: Davis oklahoma
Address: broken bow oklahoma
Address: poteau oklahoma
Address: Grove oklahoma
Address: alva oklahoma
Address: Tishomingo ok
towns to visit in Oklahoma
September 23, 2022
Is Oklahoma a great place to live?
Oklahoma is considered a good place to live. The state has become a more popular option in recent years, with many relocating for its family-oriented and community-centered lifestyle. Enjoying the outdoors is always an option in the state with ample hiking, fishing, and even boulder-hopping options. For those seeking culture, find many impressive museums like the Oklahoma City National Memorial Museum and the Philbrook Museum of Art. The state's low cost of living and job stability make it a great place to live.
What are the best small towns in Oklahoma?
While Oklahoma City pulsates with a large population compared to the rest of the state, there are plenty of lovely small towns to enjoy. Such small towns include Broken Bow, which is admired for its scenic beauty and outdoor activities, or the once-farming town of Sulphur, Oklahoma, and its brick-lined streets. Don't pass up a trip to Pauls Valley where you can see the Toy and Action Figure Museum or the historic downtown of Claremore.
What is Oklahoma known for?
Oklahoma is known for its roots in the farming industry and is fondly called the "Sooner State," after the many people who flocked to the area during the Land Rush of 1889. It's most popular city, Oklahoma City, is often what comes to mind when someone thinks of the state, given that its growing population is nearing 650,000 residents. Unfortunately, the Oklahoma City Bombing in 1995 is also associated with the state. Another thing people might know Oklahoma for is its frequent tornados. There are many interesting things that can only be found in Oklahoma.
Address: Carlton Landing ok
Address: claremore ok
Address: Medicine Park, OK, USA
Address: pauls valley ok
Address: Sulphur ok
Address: Davis oklahoma
Address: broken bow oklahoma
Address: poteau oklahoma
Address: Grove oklahoma
Address: alva oklahoma
Address: Tishomingo ok