Take This Road Trip Through Oklahoma's Most Picturesque Small Towns For A Charming Experience
It's no secret Oklahoma's heart and soul lies within its small towns. From one side of the state to the other, you'll find charming small towns filled with picturesque scenery and streets overflowing with character and history. As a state full of diverse topography, the scenery changes from one town to the next, which makes for an incredible road trip. Enjoy the beauty of Oklahoma as you embark on this picturesque small towns road trip!
Get the full road trip map here.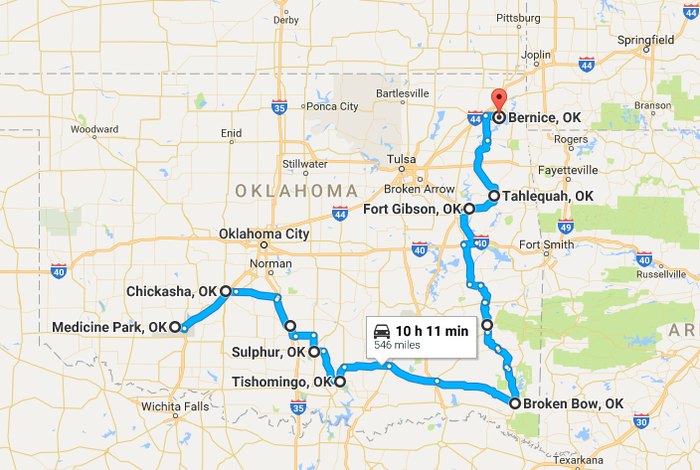 The total mileage of the trip is 546 miles. Don't forget to print out your map.
Have you seen our Fall Foliage Road Trip? We hear it's amazing! You can check it out here.