There's a Bizarre But Fascinating Shop In Oklahoma Where Nothing Is For Sale
If you love visiting quirky places around Oklahoma, head west to Erick – The Redneck Capital Of The World – and visit The Sandhills Curiosity Shop. It's a shop where nothing is for sale but the experience and atmosphere keep visitors coming back year and year. Take a look at what makes this shop a bizarre but fascinating Route 66 attraction.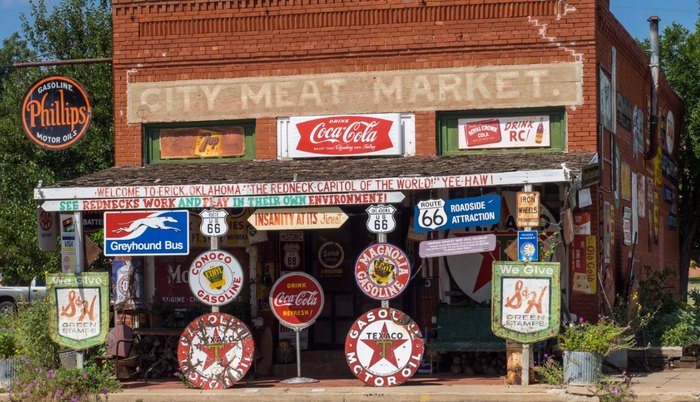 Have you ever visited Harley at The Sandhills Curiosity Shop? Tell us about your experience in the comments!
Please note: Some of the comments or entertainment at the store may be offensive to children.
Check out these other iconic Route 66 attractions in Oklahoma.