Enjoy 45 Flavors Of Gourmet Popcorn At Kernels & Kandies In Oklahoma
Looking for a unique gift or want to enjoy a snack sure to satisfy? Look no further than Kernels & Kandies — an Oklahoma City store selling gourmet popcorn, fresh-made fudge, chocolates, candies, sodas, gift boxes/bags, and more. I mean, who doesn't like great-tasting fresh gourmet popcorn and fresh fudge at some time or another?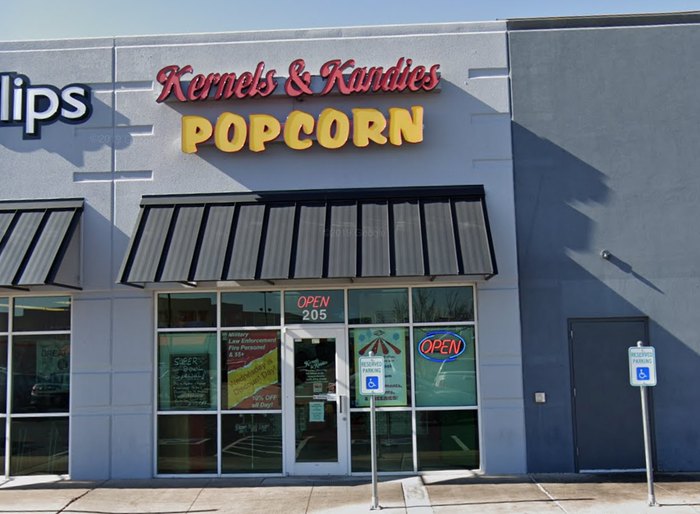 If you can't make the trip to Kernels & Korn in Oklahoma City, don't worry you can order their popcorn online.
Another fantastic gourmet popcorn shop in the state is Oklahoma Gourmet Popcorn. They sell more than 50 flavors of fresh popcorn and it's downright amazing. Click here to read more about this gourmet popcorn shop you're going to want to visit.
Address: 7640 Northwest Expy, Oklahoma City, OK 73132, USA