Kenton Is One Of The Most Isolated And Remote Towns In Oklahoma
We don't know about you, but the idea of heading out of town to the most remote place in Oklahoma sounds pretty inviting right about now. Of course, we can wait. The small town of Kenton is located in extreme western Oklahoma in the area known as the "Panhandle." It's the gateway to Black Mesa State Park, and with only 17 residents in town, there's not a whole lot going on in this remote town. However, don't let that stop you from visiting. There are many things to do in Kenton, Oklahoma, this area has some of the best nighttime skies and is perfect for an escape from the city.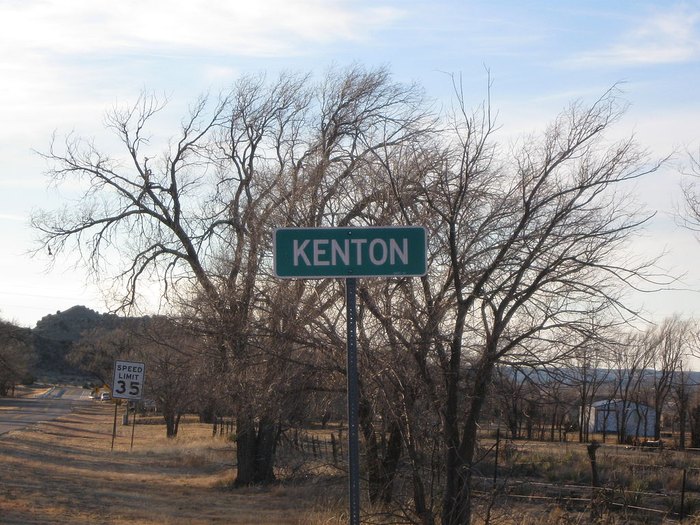 If you would like to learn more about the lake in Black Mesa State Park, check out our previous article on Lake Carl Etling.
OnlyInYourState may earn compensation through affiliate links in this article.
Address: Kenton, OK 73946, USA
Oklahoma Adventures
March 24, 2023
What are the best road trips through Oklahoma to take? 
Pack up the car and get out on the open road for these fascinating road trips through Oklahoma:
The haunted places in Oklahoma road trip will bring you to nine different haunted spots in just five and a half hours of driving. As you travel you will see a haunted museum, college, inn, and much more to scare the pants right off you!
The Oklahoma natural wonders trip is sure to take your breath away with stops at salt plains, mountains, wildlife refuges, and more. This trip even includes the ideal spot to stay overnight!
The ghost towns in Oklahoma road trip is sure to send a little chill up your spine, but it's well worth it for the six towns you will see along this two-hour drive.
Which small towns in Oklahoma should I visit? 
A great way to spend a weekend is by exploring one of these adorable small towns in Oklahoma:
Claremont has a charming historical downtown with great dining and shopping, as well as some fun museums and lots of regular events.
Medicine Park is well known for its scenery and whimsical architecture. You will feel like you're in another world as you explore this one-of-a-kind town.
Broken Bow is thought of as one of the most beautiful places in the whole state with lots of opportunities to wonder at nature everywhere you turn.
Are there any fun roadside attractions in Oklahoma? 
Some may call them tourist traps, but these roadside attractions in Oklahoma are an absolute blast and well worth your time:
Creek County frog rock is a six-foot-tall rock painted to look like a welcoming frog.
The Winganon Space Capsule is actually a full cement mixer that was abandoned by the size of the road and painted to look like a fallen rocket.
The Spider VW Bug is exactly what you expect, a VW bug outfitted with massive legs and painted to look like a spider! It stands around 15 feet tall.