These 2 Treehouses in Oklahoma Will Give You An Unforgettable Experience
We have previously featured several charming treehouse rentals but we just found two new ones that might just be our new favorites. K River Campground in southeastern Oklahoma has the cutest treehouses that will give you an unforgettable experience. They overlook the Kiamichi River and are nestled high in the trees. Keep scrolling to learn more about these unique overnight rentals.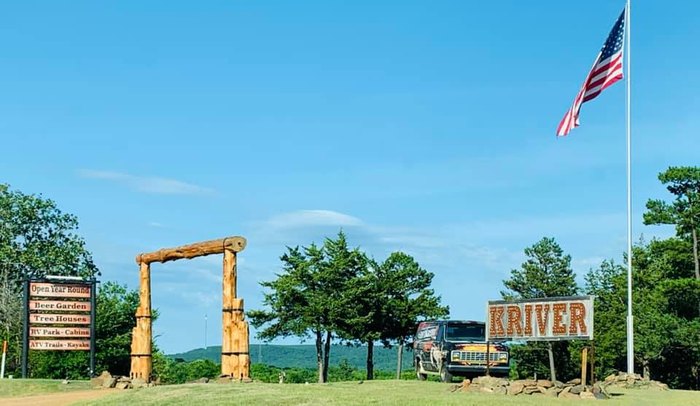 To learn more or to book an overnight rental for one of these treehouses, visit www.kriver.com. How do you feel about sleeping high in the treetops? Would you spend the night here? Share with us your thoughts in the comments section!
Address: K River Campground, 415209 E 1842 Rd, Moyers, OK 74557, USA