These 12 Iconic Foods In Oklahoma Will Have Your Mouth Watering
What food is Oklahoma known for? Only some of the most delicious, mouthwatering food that exists on the planet! We didn't say Oklahoma food was the healthiest, but it is delicious. If you scroll through the list of official state foods, Oklahoma outnumbers every other state with our 12-item state meal – no other state even comes close to that size. Here are 12 Oklahoma foods many residents grew up eating. Many are probably still your favorites.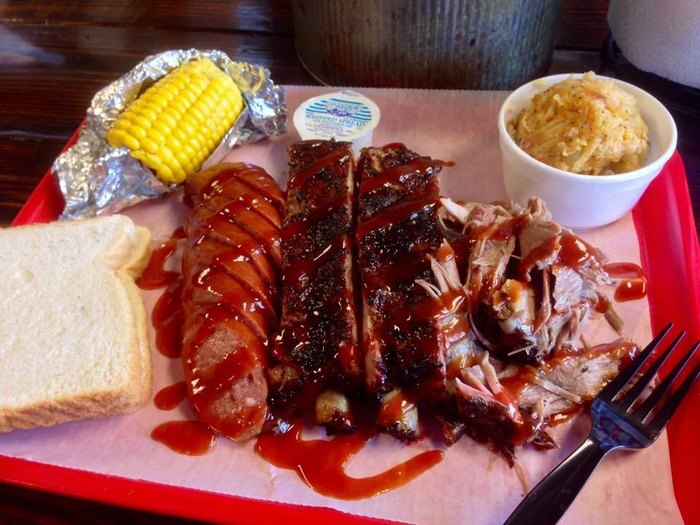 So, does this list answer the question, "What food is Oklahoma known for?" What other famous Oklahoma foods should we add to our list?  Help us out and comment with your favorites.
Oklahoma food isn't the only thing the Sooner State is known for. It's also linked to some pretty important inventions, and to prove it, here are some of the most famous things invented in Oklahoma.
OnlyInYourState may earn compensation through affiliate links in this article. As an Amazon Associate, we earn from qualifying purchases.
More to Explore
Living In Oklahoma
What are the best things about living in Oklahoma?
Oklahoma food is just one of the many amazing things about living in Oklahoma. Residents of the Sooner State are afforded many perks, including a low cost of housing. Those dreaming of purchasing a home will likely be successful in Oklahoma, which boasts some of the most affordable housing in the nation. In fact, the median home price is nearly 50 percent less in Oklahoma when compared to the rest of the nation. A strong economy, mid-sized cities, and low unemployment rates are also among the benefits that come along with living in Oklahoma.
What are the worst things about living in Oklahoma?
Even though the good far outweighs the bad, there are a few cons that come along with living in Oklahoma. One of the worst things about living in Oklahoma is, of course, extreme weather. First off, there is the summer season, which can be brutally hot in Oklahoma, as temperatures often soar into the 90s and, sometimes, over 100 degrees. Immense summer heat isn't the only seasonal side effect residents must face. There are also tornadoes, which are fairly common in Oklahoma, as it is located in Tornado Alley. Typically, the state experiences nearly 100 tornadoes a year, with April and May being the most active months. Aside from high temps in the summer and an extremely active tornado season, residents of Oklahoma must deal with lots of rainfall in the spring, which can (and has) resulted in flooding.
Related Articles
Explore Oklahoma
Featured Addresses