Follow This 0.5-Mile Trail In Oklahoma To Unique Rock Formations And Viking Artwork
Not all hikes need to go on for miles and miles. Take, for instance, the Heavener Runestone Nature Trail in Oklahoma. It's just a half-mile long, yet it leads to unique rock formations and an incredible piece of history – Viking rock art. Lace up your boots and let's embark on a little adventure!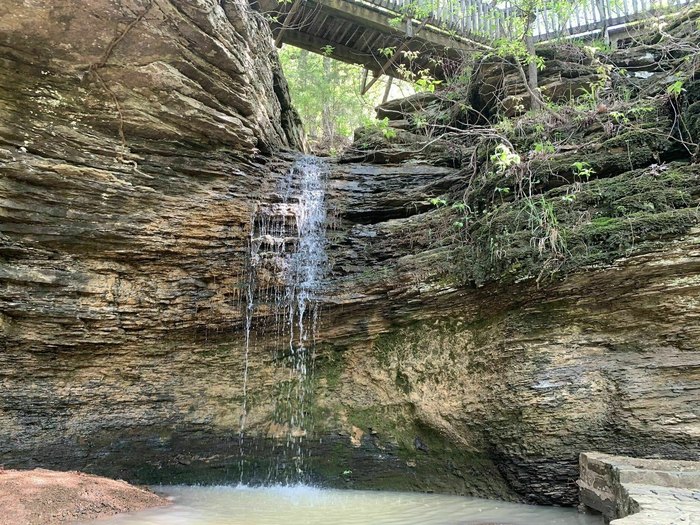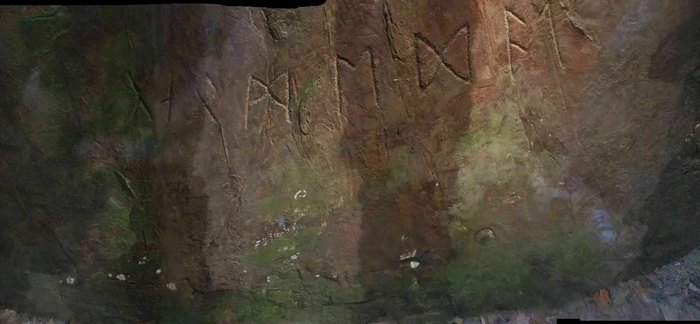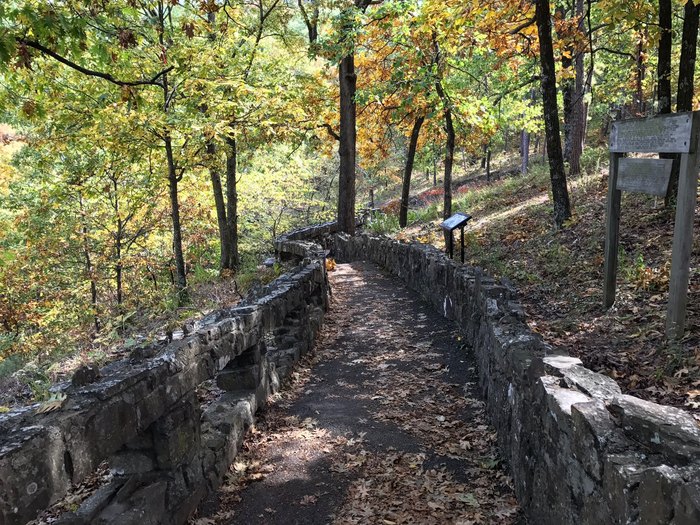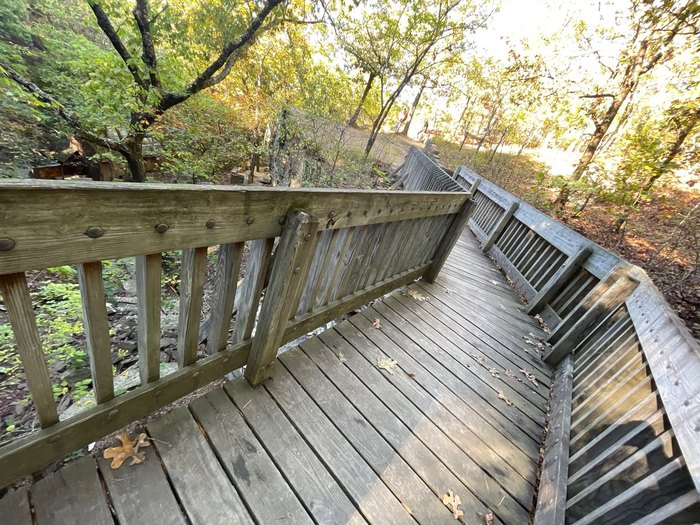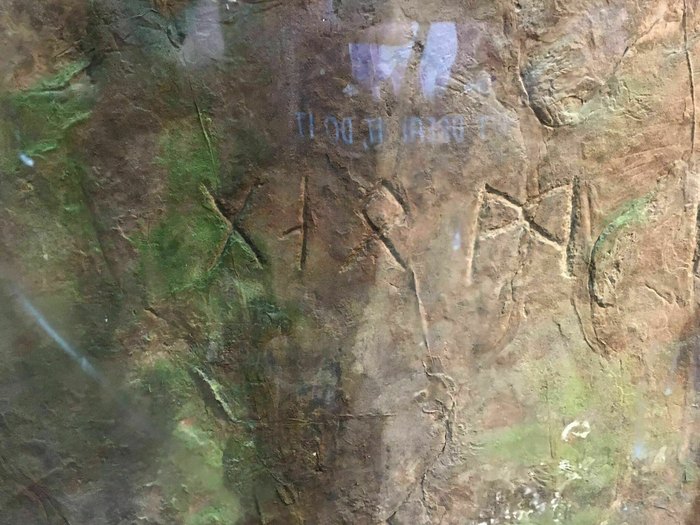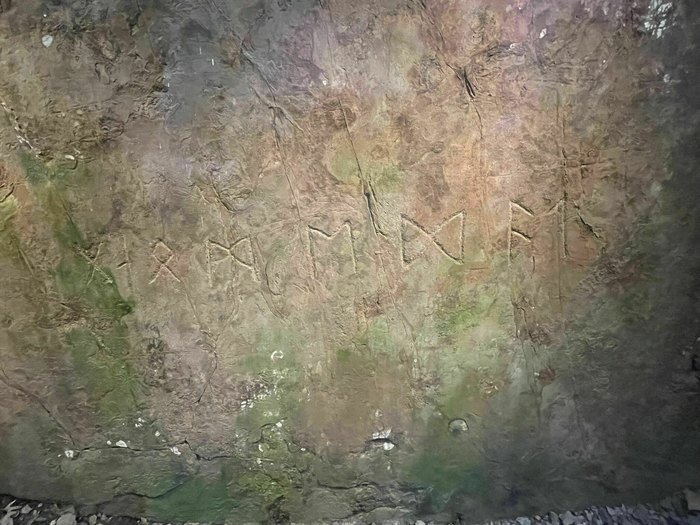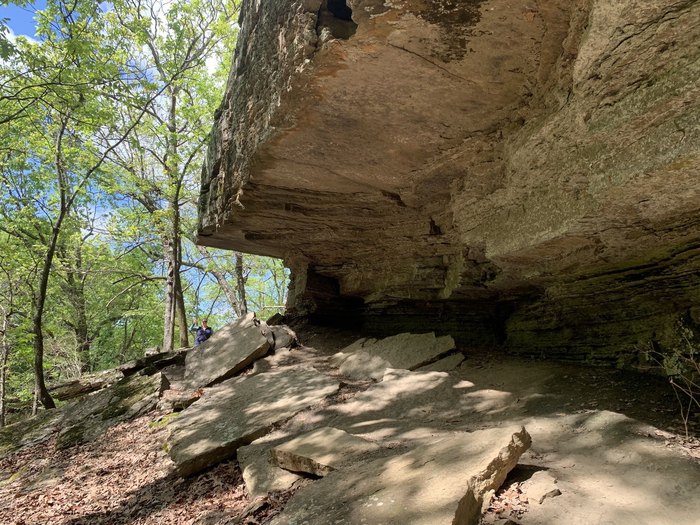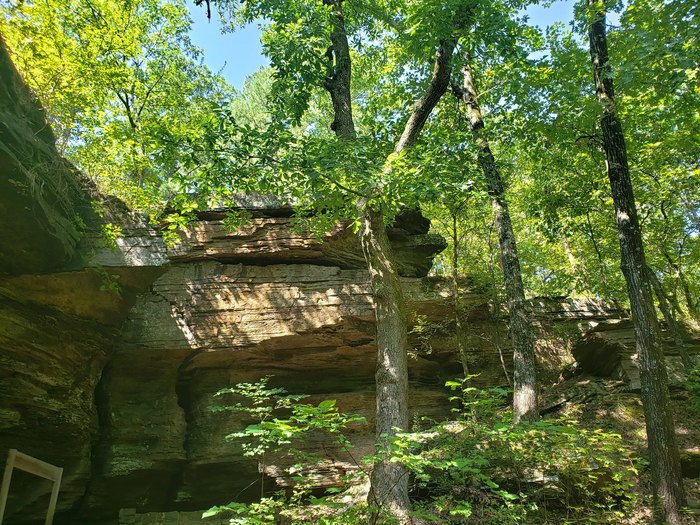 For more info on this trail, call (918) 653-2241. You can also check out the Heavener Runestone Park website.
So, did you know about this trail? Ever trekked along the Heavener Runestone Nature Trail? Know of another trail that leads to an incredible piece of history? Tell us!
This isn't the only historic site in the state that's worth a visit. Here are 15 historic landmarks in Oklahoma that we think everyone should visit.
OnlyInYourState may earn compensation through affiliate links in this article.
Address: 18365 Burns Ln, Heavener, OK 74937, USA
The Can't-Miss Hiking Trails Of Oklahoma
October 06, 2022
Which trails in Oklahoma have the best payoff?
Hiking is good for the mind and body, but sometimes a reward like a stunning view or waterfall makes it so much more worth the effort. Beaver's Bend State Park near Broken Bow is a bucolic dream with 1300 acres of easy trails and provides fascinating views of mountains and a lovely river. Red Rock Canyon State Park surrounds you with vibrant red rocks and even has a little fishing pond. Bring the kids for an easy hike to a waterfall at Natural Falls State Park where you'll find a 77-foot waterfall and the area is replete with creeks and streams.
What are the best Oklahoma trails for outdoor enthusiasts?
Some hike for exercise alone, and some truly love being outdoors. For the latter, Oklahoma has much to choose from. Turner Falls in the Arbuckle Mountains is a popular trail with marvelous views of limestone hills and a sparkling bright blue pond. For the very best of Oklahoma outdoor scenery, Ouachita National Forest is a bucket list item for sure. With 350,000 acres of utterly jaw-dropping views, there's no better destination in the state. Fields of wildflowers, intriguing rock formations, vast vistas, lakes to swim in...if it's an outdoor activity, you can probably do it here.
What are the best winter trails in Oklahoma?
While hiking is most often done in the warmer months, there are times you want to break out of cabin fever and get outdoors. Oklahoma has winter trails that are perfect for getting a breath of crisp winter air. Robbers Cave State Park has 8,246 acres abounding with hiking trails. You can slide over a frozen stream with the kids for extra fun. The Chickasaw National Recreation Area is gorgeous all year round, and the winter months are no exception. There's the 1.2-mile Antelope and Buffalo Springs trail there if you just need an easier hike in a winter wonderland.