For Farm To Table Food From Grandma's Cookbook, Head to Farmhouse Fresh In Oklahoma
For farm-to-table cuisine that's as good as food from grandma's cookbook, head to Farmhouse Fresh in Enid. This charming restaurant serves up some of the freshest food in the state and you'll love everything about it.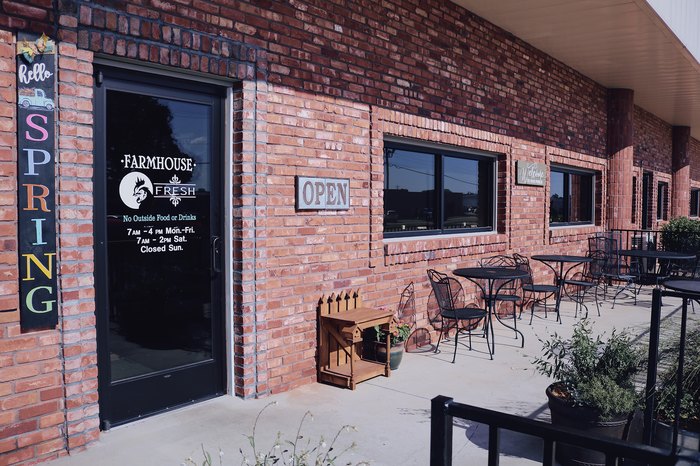 Be sure to follow along on their Facebook page to stay up-to-date with the latest specials and menu items.
Another great farm-to-table restaurant you'll want to check out is 116 Farmstead Market & Table in downtown Luther. This hidden gem is a gathering place for locals and tourists looking to experience a piece of Oklahoma. This restaurant and farmer's market is a quaint spot to grab a bite to eat or pick up some locally-sourced groceries. Take a look at this farmstead that will become your new favorite destination.
Address: 717 S Hoover St, Enid, OK 73703, USA