This Epic Train Ride In Oklahoma Will Give You An Unforgettable Experience
One thing in life that is worth experiencing is taking a trip on an Amtrak train. There is something unique about traveling by train versus other transportation. You get to sit back, relax and enjoy the scenery in a relaxing kind of way. Oklahoma's Amtrak train is the Heartland Flyer and takes passengers from Oklahoma City to Fort Worth, Texas, with multiple stops along the way. The price ranges from $58 to $98 round trip, depending on the how far in advance you book your travel.
You can take this epic train ride and return the same day, or spend the night in Fort Worth and return the following day. Either way, this train ride will be unforgettable. Let's take a look at the Heartland Flyer and its route from Oklahoma City to Fort Worth.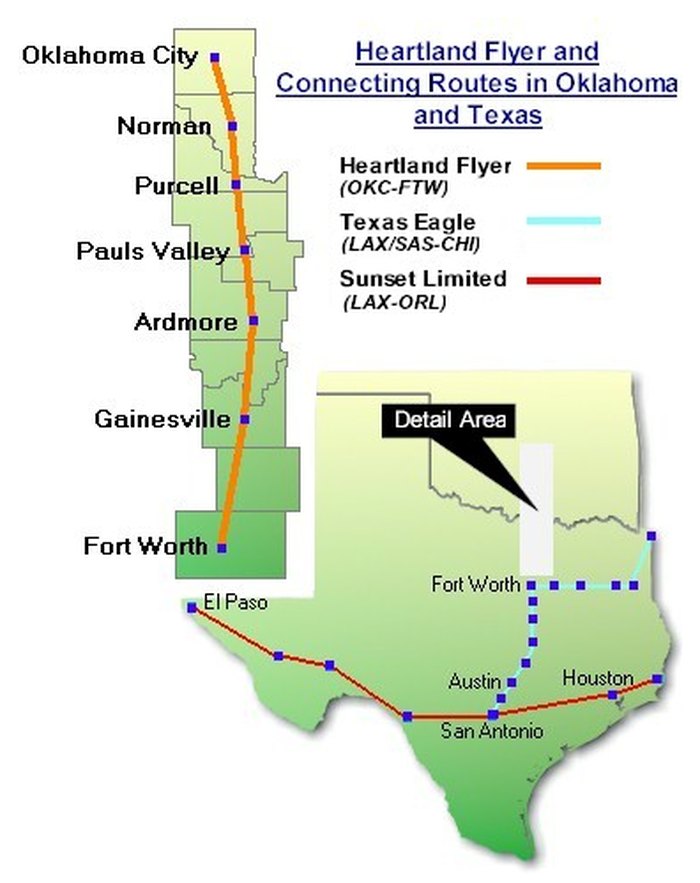 Who's ready for an epic train ride? Have you ever traveled on the Heartland Flyer? If so, what did you think about it?