The 8 Most Horrifying Disasters That Ever Happened In Oklahoma
Disasters, whether natural or man-made, are tragic and often lead to the loss of life.  Oklahoma has experienced some of the most horrific disasters in history, but they have made us stronger as a state and as individual communities. From deadly tornadoes to home-grown terrorism, the Sooner State has sadly endured some tragic events that have brought us together and taught us to be strong in the hard times. Here are some of the most horrifying disasters in Oklahoma history: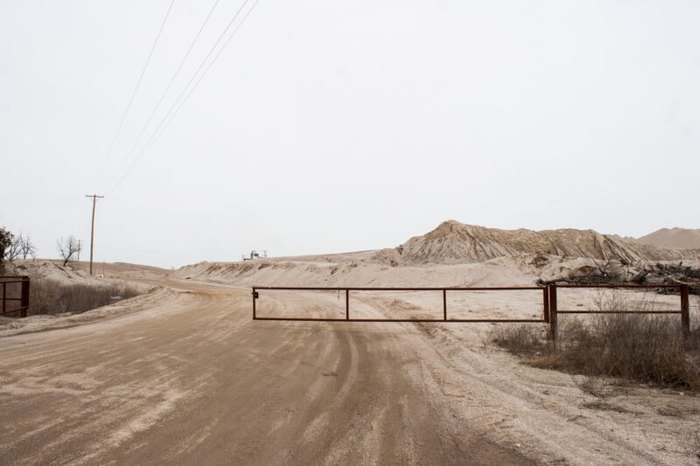 Our hearts go out to those who lost loved ones or who were affected by these disasters. Do you have any harrowing tales of survival in an Oklahoma disaster? If you'd like to tell your story, do so in the comments below.
Need a break from destruction for now? Check out this list of awesome road trips you can take in Oklahoma!
OnlyInYourState may earn compensation through affiliate links in this article. As an Amazon Associate, we earn from qualifying purchases.
More to Explore
Horrifying Disasters in Oklahoma
What kind of natural disaster in Oklahoma is the most common?
Well, the first and foremost answer to this question is tornadoes and large hail. In terms of severe weather, Oklahoma takes the top spot in plenty of unfortunate categories; in terms of tornadoes, we come in second, following Texas. Oklahoma sees, on average, about 52 confirmed tornadoes per year, while Texas sees a little over two times that. However, we also see a lot of severe hailstorms, which cause up to $2.3 million in damage to crops every year (not even including home and property damage!). Flooding is another issue, though not as common as hail. Take a look at this article for some interesting tornado statistics. 
 What were the worst tornadoes in Oklahoma history?
Oklahoma is no stranger to severe weather, including tornadoes - and some of those tornadoes tend to be incredibly strong. Though the risk of enduring an EF4 or EF5 tornado in any given year is incredibly rare, it does happen - and when it happens, it's terrible. The Woodward, Oklahoma, tornado of 1947 killed 116 people and injured more than 600 others. It was rated an F5 (the Fujita scale used to measure the damaging power of a tornado was upgraded to the Enhanced Fujita Scale in 2007, hence the difference in rating in this section). The Bridge Creek/Newcastle/Moore F5 tornado of 1999 was an incredible monster, absolutely decimating everything in its path. Almost the same area was under the gun again in 2013, when an EF5 monster ripped through Moore and parts of Newcastle, killing 24. The El Reno, Oklahoma, tornado of 2013 only killed a handful of people, however, it reached an unheard-of 2.6 miles in width during its life and was the first-ever tornado to kill professional storm chasers and researchers. 
How many deadly storms in Oklahoma are there per year? 
Deadly storms can happen at any time of year, including in Oklahoma. We've seen disasters like blizzards, flooding, and tornadoes claim lives year after year, year-round. Though it's difficult to measure up how many storms or weather events claim lives in Oklahoma on average every year, once one looks at the yearly totals, they begin to get a clearer picture. Unfortunately, lives are lost every year, however, your odds of survival are greatly increased if you listen to and heed any and all storm warnings, be aware of watches, and take them both seriously. 
Related Articles
Featured Addresses