This Creekside Waterpark In Oklahoma Is The Perfect Spot To Spend A Summer's Day
We don't know about you, but during the hottest months of the year, we can get pretty desperate to stay cool. Summer in Oklahoma can be absolutely miserable at times. As great as the state is, the summer doldrums are very much real here. There's not much better than a nice cold creek to relax in on a hot summer's day. We found a spot that has it all in Delaware County: Flint Creek Water Park. Check this place out! Flint Creek Water Park in Oklahoma is awesome, and we're sure you'll love it as much as we do.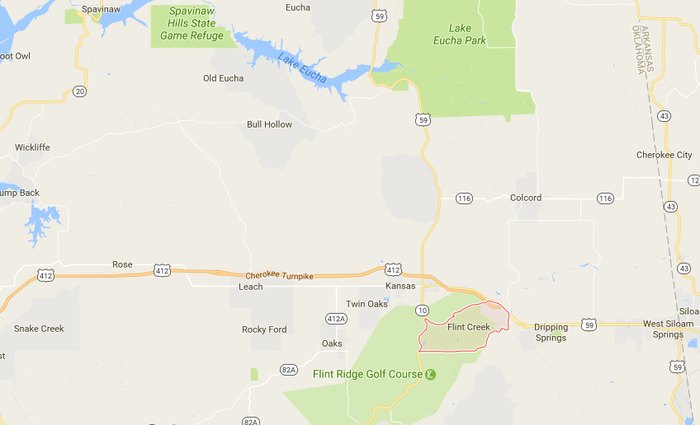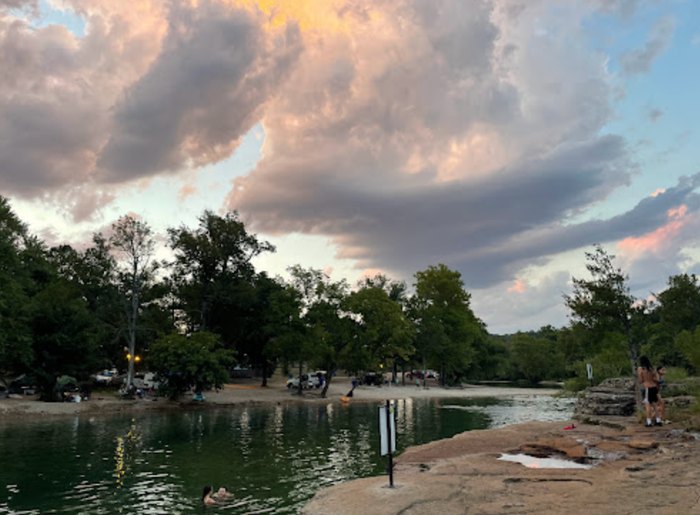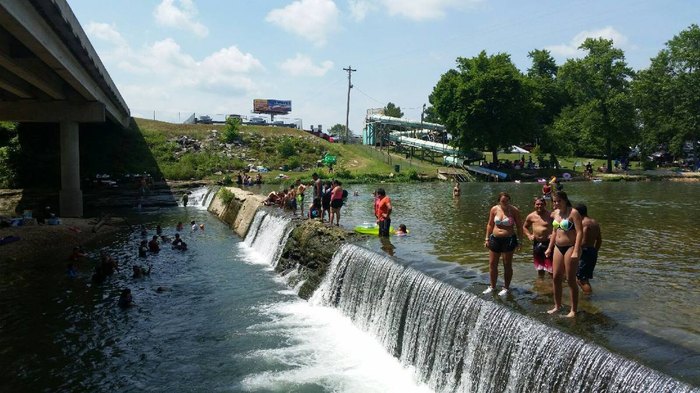 For more information about Flint Creek in Oklahoma, including the most up-to-date hours and admission prices, call or text 918-813-6488. You can also check out the Flint Creek Water Park Facebook page.
OnlyInYourState may earn compensation through affiliate links in this article.
More to Explore
Flint Creek In Oklahoma
Are there any nice beaches in Oklahoma?  
Hey, just because the Sooner State is landlocked doesn't mean it doesn't have any nice beaches! In fact, Oklahoma has plenty of sandy beaches alongside gorgeous lakes and reservoirs that can sometimes totally feel like the real deal. For example, Lake Eufaula, in Eufaula, Oklahoma, is a gorgeous lake with 600+ miles of shoreline and some of the best sandy beaches in the state. Lake Murray, located in Ardmore, is a breathtakingly clear and pristine lake with a wonderful beach called Sunset Beach to hang out on all day. And then, there's Foss Lake, at Foss Lake State Park, which is the largest lake in western Oklahoma. All of these places – and plenty more! - have their own delightful beaches that are perfect for those days where you just kinda need to go to the Bahamas real quick.  
Where can I go swimming in Oklahoma? 
Oklahoma is home to plenty of excellent swimming holes, pools, and lakes; some of them are man-made, and others are natural. Some of our favorites include gems like Artesian Beach, in Gage, which is an awesome natural swimming pool with a sandy bottom and crystal-clear, clean water. In Sulphur, we really love the epic swimming there is to be done at and near Little Niagara, which is the most popular swimming spot on Travertine Creek (and you've simply got to see it to understand why). And, one can't forget the Blue Hole, in Salina, which is seriously as refreshing and, well, blue, as it sounds. For more of our favorite swimming spots in Oklahoma, check out this list.  
What is summer in Oklahoma like?  
Summers in Oklahoma can be warm and humid, but that's not to say they can't be enjoyable, too. It's not uncommon to see summer afternoon rain showers and garden storms, and the landscape grows lush and green by the time summer is winding down. There are tons of excellent swimming holes and natural pools, as well as epic rivers and beautiful lakes to explore. At night, you'll see more stars overhead than you've ever seen in your life. Oklahoma is wonderful year-round, but there's something especially magical about summer that really just makes life seem perfect out here.  
Related Articles
Explore Oklahoma
Featured Addresses

Flint Creek Water Park, 57176 S, D0581 Rd, Colcord, OK 74338, USA