The Best Times And Places To View Fall Foliage In Oklahoma
Yay! We made it through another hot Oklahoma summer and now we get to enjoy the beautiful fall weather and colors in the Sooner State. The leaves will soon begin to change colors, the weather is already cooling down and pumpkin spice lattes are back, so all is well in the world. If you're wondering where and when to see fall colors in Oklahoma, we've got the answers, thanks to our friends at Smoky Mountains. It's not an exact science, but here's what we can expect this season, thanks to this Oklahoma fall colors map.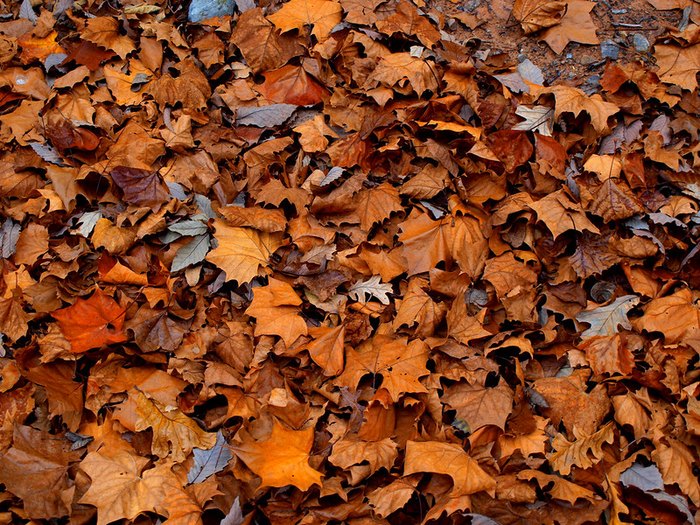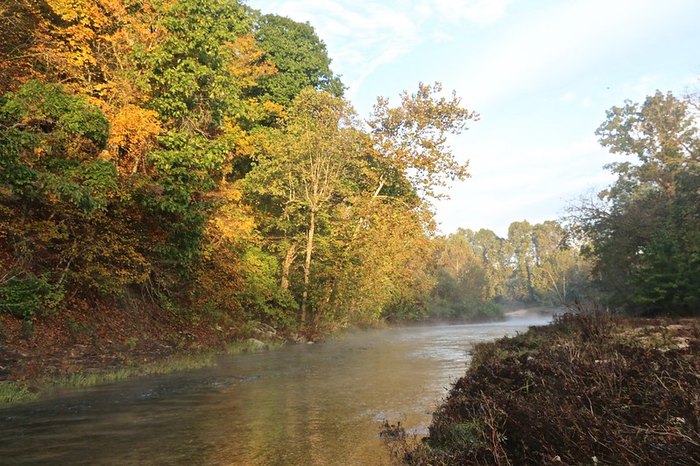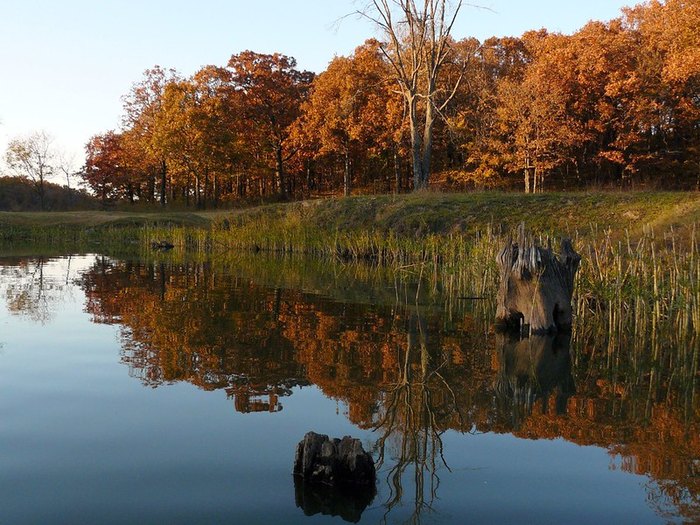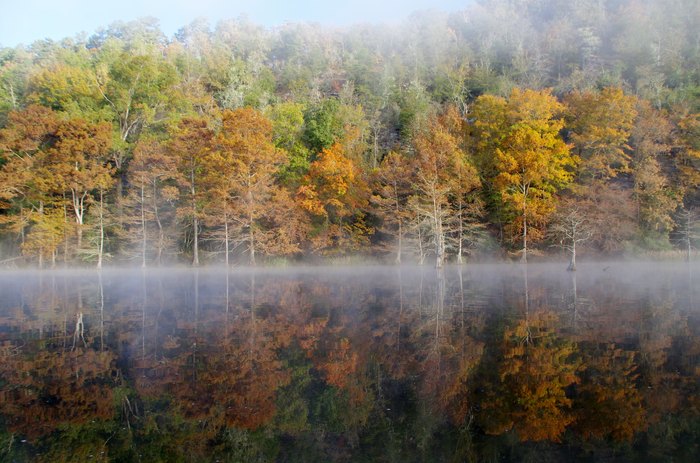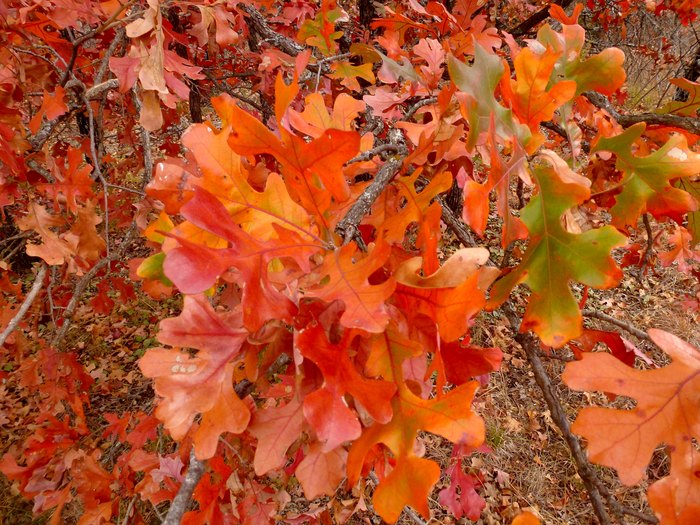 For more information on this year's Oklahoma fall colors map, visit the official Smoky Mountains website.
If you want to see more autumn views, make sure to check out our fall foliage road trip across the Sooner State. This adventure takes you to the best place to see fall colors in Oklahoma.
OnlyInYourState may earn compensation through affiliate links in this article.
Oklahoma Fall Colors Map
September 19, 2022
What is there to do in Oklahoma in the fall?
When the autumn breezes start rolling in, take the family out to a pumpkin patch. Oklahoma is full of lovely destinations. From TG Farms in Norman to Woodbine Farms in Ardmore, there are dozens of charming places to pick the perfect pumpkin. If you're looking for something a little more exciting, head over to Tulsa's colorful Oktoberfest celebration. This annual event showcases the best German beers and Bavarian-style entertainment. Of course, you'll find plenty of scrumptious schnitzel and pretzels too. No matter what you're interested in, Oklahoma has something that will get you in the mood for the season.
Where can I see the best fall foliage in Oklahoma?
The best place to see fall foliage is along the Talimena National Scenic Byway. This leisurely drive spans from East Oklahoma all the way to Arkansas. It's gorgeous any time of year, but it's especially breathtaking in autumn. The route weaves through the Ouchita National Forest, so there's no shortage of crimson colors coating the trees. Another beloved fall foliage destination is the Chickasaw National Recreation Area. This astonishing place is located in Sulphur, Oklahoma, and it must be seen to be believed. There's a peaceful hike and bike trail weaving through the park that's often covered in crisp, colorful leaves.
Why should I visit Oklahoma in the fall?
In addition to Oklahoma's spectacular foliage, this state hosts incredible fall events. To celebrate all things delicious, head over to the Cordell Pumpkin Festival. In addition to pumpkin carving contests and an extravagant parade, this festival boasts of the most wonderful pumpkin pancakes you've ever eaten. Speaking of fall treats, this state is full of scrumptious seasonal eats. If you have a sweet tooth, explore Nouveau Atelier de Chocolat in Broken Arrow. Here, you'll find massive caramel apples that are coated in sugary goodness.
OnlyInYourState may earn compensation through affiliate links in this article.