This All-Day Float Trip Will Make Your Oklahoma Summer Complete
Oklahoma weather is particularly unpredictable, often cutting seasons short or leaving locals feeling as if entire seasons were skipped over. If you did not grow up in The Sooner State, you may be surprised to learn that longtime residents flock to any body of water as warm weather descends upon the region. And, fortunately for lovers of outdoor adventure, there are many places to indulge. The Illinois River continues to be a warm weather destination that's positively cherished by locals and visitors alike, and it's one of the most magical places to go tubing in Oklahoma. This beautiful river is the perfect place for a float trip and we found the ultimate, all-day excursion that will make your summer complete.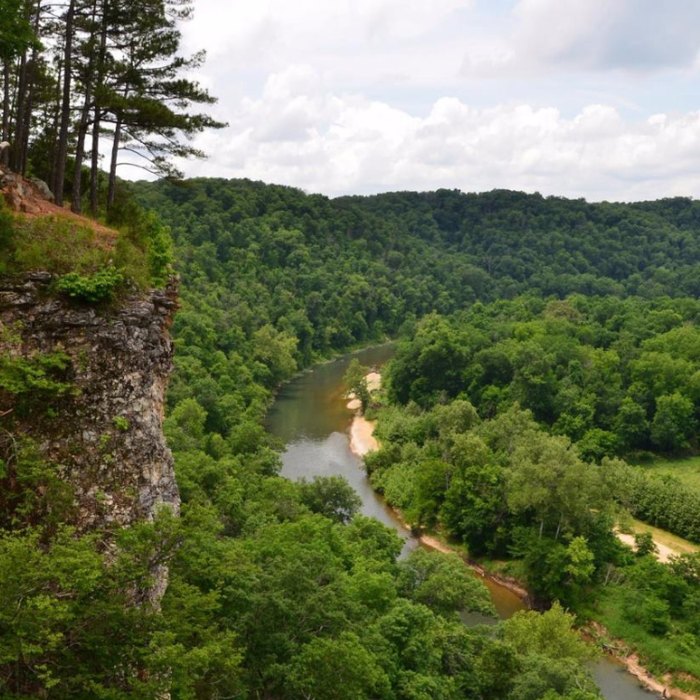 All American Floats is open from 9 a.m. to 4 p.m. daily. Click here for additional information including pricing, dates of operation, and special offers.
Tahlequah is a delightful little town worth visiting, and it hides some of the best things to do in Oklahoma. It was actually voted as one of the Top 100 Best Small Towns in America. You can discover more about this gem of a community in our full article here.
OnlyInYourState may earn compensation through affiliate links in this article.
Tubing In Oklahoma
June 17, 2019
Where is the best place to go tubing in Oklahoma?
Oklahoma abounds with stunning natural beauty, meaning there are many places to go tubing in The Sooner State. If you are looking for a site with natural beauty and family-friendly sites including beaches, and gentle currents, All American Floats is the best option for you.
What else can I do besides tubing at the Illinois River?
The Illinois River is abundant in natural and man-made attractions, many of which are breathtaking in each and every season. You can find a natural waterslide overlooking the river, or you could camp at Elephant Rock Nature Park.  Book your stay at a riverside resort, or dip your toes in the water for some old-fashioned fun.
Does Oklahoma have clean rivers?
Oklahoma features a magical landscape complete with six stunning "scenic rivers," or rivers with particular value as a landmark and tourist destination, plus a number of tributaries. In accordance with the requirements of the federal Clean Water Act, Oklahoma has taken necessary precautions to ensure that their waterways are safe. However, pollution spills and algae blooms can pop up anywhere, so be sure to keep an eye on the news for water alerts before planning a trip.