It Snowed More In Hawaii Than It Did In Ohio This Past Weekend
In Ohio a winter time photo like this one is not at all out of place. Afterall, there are some parts of Ohio that are a virtual winter wonderland during the cold weather months.

But this photo wasn't taken in Ohio. It was taken over this past weekend as more than three feet of snow fell in Hawaii. That's right: three feet of snow – in Hawaii.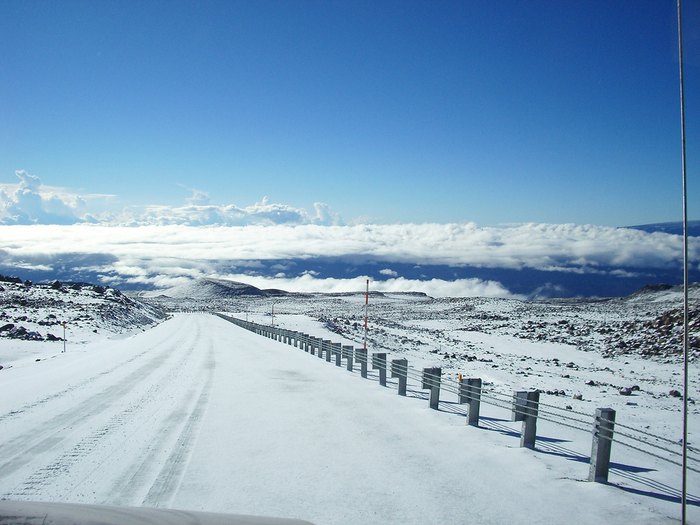 And what about Hawaii? The tall mountain peaks in Hawaii get snow practically every year, but the snow rarely falls below 9,000 feet, according to a report on weather.com. And it rarely stays for more than a few days. A few days at a time sounds pretty good. Maybe Ohio will have "spotty" snow this season!
Either way, whether it's spotty or "sticks" around, we can only hope and cross our fingers that Mother Nature finds a way to deliver a fluffy, festive White Christmas to the Buckeye State.