10 Small Towns In Ohio That Offer Nothing But Peace And Quiet
If you've ever thought about moving to a smaller town to get away from it all, then this list is for you. There are so many quiet small towns in Ohio that are beautiful places to live. Here are 10 small towns in Ohio that offer nothing but peace and quiet: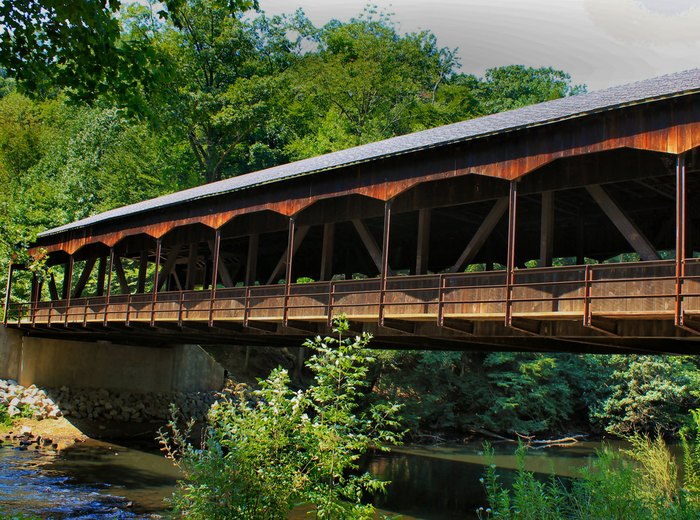 Are you from any of these towns? For more beautiful small towns in Ohio, check out the most beautiful, charming small towns in Ohio.
Address: Loudonville, OH 44842, USA
Address: Piketon, OH 45661, USA
Address: Canfield, OH 44406, USA
Address: Kingston, OH 45644, USA
Address: Dennison, OH 44621, USA
Address: Middlefield, OH 44062, USA
Address: Perrysburg, OH 43551, USA
Address: Fleming, OH 45729, USA
Address: Milan, OH, USA
Address: Jefferson, OH 44047, USA
Small Towns In Ohio
September 15, 2022
What is the scenic town in Ohio?
Ohio is home to some truly picturesque towns. Whether you're looking for gushing waterfalls or historic homes, Ohio offers a little bit of everything. We've even created a road trip that'll take you to some of the most scenic towns in Ohio. Along this road trip, you'll stop off at scenic towns like Marblehead, where you'll have a front-row seat to Lake Erie, Sandusky Bay, and the iconic Marblehead Lighthouse. Of course, when you're talking about scenic towns in Ohio you've got to mention Logan, home to Hocking Hills State Park, one of the most visited state parks in Ohio. 
What is the oldest town in Ohio?
On the eastern edge of Ohio, right near the West Virginia border, you'll find Marietta, the oldest town in Ohio. The town was founded in 1788 by Revolutionary War veterans and is home to roughly 15,000 people today. The vibrant town offers plenty to do, including several historic sites and beautiful architecture, including a stunning Gothic Revival-style castle that was built in 1855 and now serves as a museum. 
Which town in Ohio has the best restaurants?
You'll never run out of good food to eat in Ohio, that's a fact. No matter where you go, you can always count on at least one incredible restaurant in Ohio that will satisfy your taste buds. Athens, Ohio may be known for being a charming little college town, but it's also home to some of the most incredible restaurants in the state. If you're in the Columbus area, do yourself a favor and pay a visit to the German Village where you'll find all sorts of incredible German cuisine. And if you've got a craving for the best pizza in Ohio, look no further than Mansfield, home to a handful of amazing pizzerias. 
Address: Loudonville, OH 44842, USA
Address: Piketon, OH 45661, USA
Address: Canfield, OH 44406, USA
Address: Kingston, OH 45644, USA
Address: Dennison, OH 44621, USA
Address: Middlefield, OH 44062, USA
Address: Perrysburg, OH 43551, USA
Address: Fleming, OH 45729, USA
Address: Milan, OH, USA
Address: Jefferson, OH 44047, USA