Waldo Is A Small Town With Under 500 Residents But Has Some Of The Best Food In Ohio
Do you have a list of Ohio restaurants you'd love to visit someday? Here are three more entries that might delight your tastebuds during your travel. You might not have the tiny town of Waldo on your radar for road trips yet, but small-town food like they have here is worth the drive. So whether you're driving through on a road trip or curious about fun things to do in Waldo, Ohio, we've got a handful of restaurants that are bound to impress!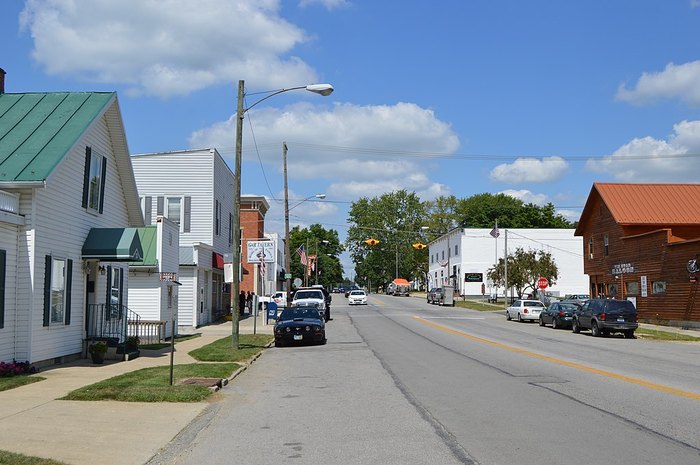 What do you think? These three restaurants are plenty for the residents here, but will you find yourself traveling this way soon for a bite? Mark these down on your bucket list for a future adventure someday. And, for a closer look at what makes Waldo, Ohio such a unique town, watch the brief video below about the iconic G & R Tavern:
While you're in the area, be sure to check out another hidden gem destination: the town of Marion, Ohio. It's home to one of the state's most closely-guarded secrets. How intriguing is that?
OnlyInYourState may earn compensation through affiliate links in this article.
Address: Belly Busters, 123 E Main St, Waldo, OH 43356, USA
Address: G & R Tavern, 103 N Marion St, Waldo, OH 43356, USA
Address: Pettibone's Bar & Grill, 306 S Marion St, Waldo, OH 43356, USA
things to do in Waldo Ohio
March 22, 2023
What are some of the most unique small towns to visit in Ohio?
Ohio is brimming with lovable small towns. While the major cities are impressive, it's really the towns that offer an abundance of hospitality, history, and natural wonders. Some of our top recommendations for unique small towns to visit in Ohio include:
Yellow Springs -- a town that boasts charming restaurants and is close to two nature preserves and a dairy farm
Ashville -- home of the famous Cherry Street Diner
Smithville -- boasting beautiful views of the Wayne County countryside
Ashtabula -- a small city with loads of history and apple orchards
Bowling Green -- home of Simpson Garden Park
Sugarcreek -- known as the Little Switzerland of Ohio
Marietta -- Ohio's picturesque river town
Medina -- where you'll find the state's only year-round Christmas museum, Castle Noel
Grand Rapids -- a charming village located on the banks of the Maumee River
Curious to learn more about these visit-worthy small towns? Check out our previous article outlining why these towns make for great weekend destinations in Ohio.
What food is Ohio known for?
Ohio really is a foodie-approved destination. For proof of this, look no further than the following list of foods that Ohio is known for:
Cincinnati Chili
Buckeyes
Hot Browns
Pierogi
Goetta
Sloppy Joes
Cleveland-style pizza
Skyline Chili
Sausage Sandwiches