The 15 Downright Scariest Things To Ever Come Out Of Ohio
Ohio has a pretty creepy past. From chilling, unsolved mysteries to unsettling graveyards, there's something that haunts nearly every city in the state. The following are what we consider to be some of the creepiest places, haunted locations, chilling legends, and scary stories about Ohio. Read on… if you dare.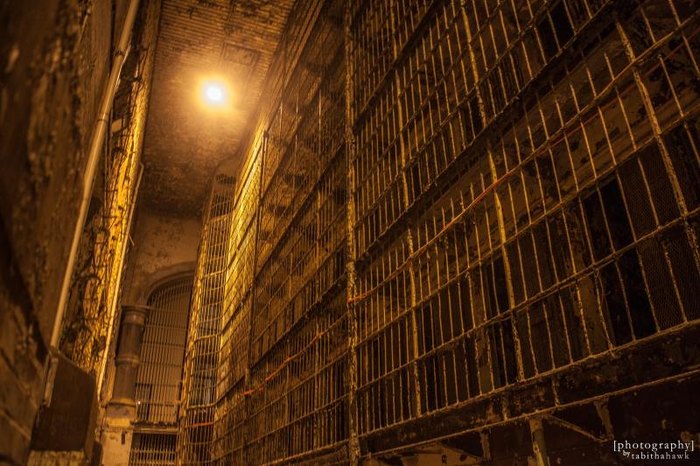 What other scary legends and stories about Ohio do you know about? Have you ever had any ghostly encounters at any of the places listed? Share your thoughts and experiences with us!
OnlyInYourState may earn compensation through affiliate links in this article.
More to Explore
Scary Stories About Ohio
What are some other scary stories about Ohio?
Gather 'round and get comfy as we share some more scary stories about Ohio:
The Hannes Tiedemann House, better known as Franklin Castle, is believed to be the single most haunted house in Ohio. The first reported haunting at Franklin Castle took place in 1968, nearly 100 years after the entire Tiedemann family died out. Built in 1881, the house has seen at least six confirmed tragic deaths within its walls. Tiedemann's wife, mother, and four children all passed away in the home, and things only got more sinister after that. Rumors of murder and other crimes plagued the house!
The Golden Lamb in Lebanon is thought to be the most haunted restaurant in Ohio. The iconic restaurant and inn is the oldest continuously operating business in Ohio, having opened in 1803. This grand building has long been a fixture on Broadway in Lebanon and has been prosperous for many reasons. It was originally situated halfway between Cincinnati and the National Road (now U.S. Route 40), making it the perfect resting spot for travelers. Today, more than 200 years later, it continues to attract visitors and locals alike who wish to get a taste of both the history and the incredible food... and haunted history! One of the most popular ghost stories involves a lady named Sarah Stubbs, shown below in the all-white dress. Sarah lived at The Golden Lamb for a number of years and many say her spirit continues to wander about the building. In fact, one of the museum viewing rooms at the restaurant is a recreation of Sarah's bedroom, so her ghost would be quite comfortable if she decided to stick around. Shiver.

Hidden behind a small neighborhood on Lima's far west side sits the abandoned

Lima Tuberculosis Hospital

-- a structure nature is steadily reclaiming. The hospital first opened in 1911, and it was one of the first in the state dedicated to the treatment of patients diagnosed with Tuberculosis. The hospital closed in the 1970s, and has since been abandoned for more than 40 years. Today, the building is rumored to be haunted by patients who died there. Ghost hunters and other urban explorers claim that ghosts of patients past wander the halls and hospital grounds at night.
Related Articles