Sip On Refreshing Pop From The Root Beer Stand, A Unique Restaurant In Ohio
If you enjoy nostalgia, a root beer float and a 1950s setting, then there's a humble eatery hiding in Cincinnati, Ohio you need to know about. The Root Beer Stand in Ohio specializes in an American classic. With a variety of root beer flavors and other American favorites, this family-owned joint belongs on your foodie bucket list.
Take a look: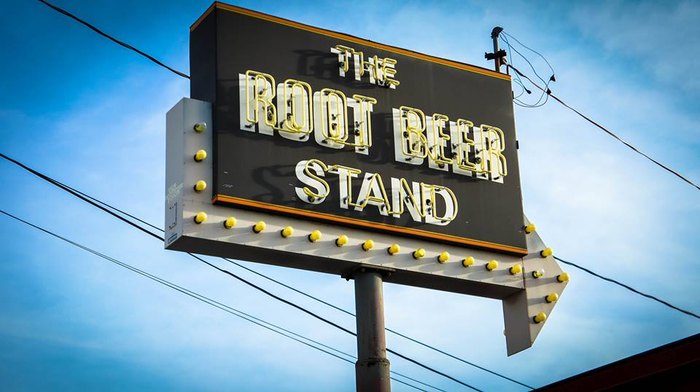 The Root Beer Stand is located at 11566 Reading Rd., Sharonville, OH 45241. To learn more, visit their website here. Have you ever been here before? If so, we want to know what your experience was like! Share your thoughts with us in the comments below. And if you know more unique restaurants we should feature, nominate them in our online form here.
If you're craving more classic American dishes, check out these 11 restaurants in Ohio that serve exceptional chili dogs.
OnlyInYourState may earn compensation through affiliate links in this article.
Address: The Root Beer Stand, 11566 Reading Rd, Sharonville, OH 45241, USA
The Root Beer Stand in Ohio
May 16, 2020
What are the most unique restaurants in Ohio?
If you are looking for more unique restaurants in Ohio, you're in luck! The Buckeye Express Diner, located in Bellville, is one of the best. Located inside an old train car, this nostalgic eatery bursts with charm. Everywhere you look, you'll see Buckeye memorabilia and happy faces. Sugar n' Spice, located in Cincinnati, is another vibrant place to eat in Ohio. This colorful eatery will immediately fill you with happiness. When you leave, you'll receive a cute rubber duck! What could be more fun than that?
What are the best food stands in Ohio?
Crabill's Hamburger Shop, located in Urbana, one of the best tiny eateries in Ohio. If you're looking for the experience of one of Ohio's quirky food stands, this is the place to go. This tiny eatery only has 8 seats! Cozy up at the counter and stuff your face full of scrumptious food. The store may be small, but the flavor is massive.
Are there any old fashioned soda fountains in Ohio? 
Main Street Soda Grill, located in Vermilion, is one of the best nostalgic soda fountains in Ohio. As soon as you walk inside, you'll forget what year it is. The old-timey atmosphere almost looks like a movie set. Slide up to the bar and indulge in a decadent ice cream sundae. If you really love old fashioned ice cream shops, embark on this fun road trip. This sweet adventure will certainly satisfy your sugar cravings.